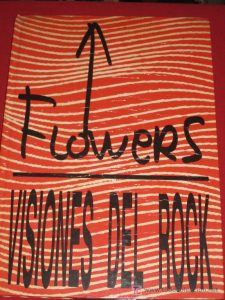 El mítico y genio fotográfico de rock "Flowers" (Disco Express y Star) nos da algunos interesantes titulares en el Periódico de Catalunya el pasado lunes 19 de diciembre de 2011, sobre la actualidad del rock and roll.
"La música ahora es metralleta y pelo largo y sucio"
(Hablando sobre Gay Mercader): "Si fuera inglés o norteamericano, su nombre estaría escrito en la Biblia".
Su primer concierto como fotógrafo, "The Animals, en 1964, en el Palau dels Esports"
"Con mi tío, vi en Francia a los Rolling Stones en el Olympia de París en 1965"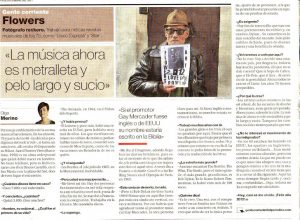 "He estado quizás en 3.800 conciertos"
"El más grande grandísimo, es Bob Dylan. Yo le llamo Robert Zimmerman"
"En España, todavía hay mucha pandereta, por desgracia"
"Los artistas salían entonces de las "art schools", de las escuelas de diseño y literatura, eran gente preparada"
"Flowers" Iconic photographer from Barcelona tell us, hilarious, his friendship with Bob Dylan, The Rolling Stones, their first concerts, etc.