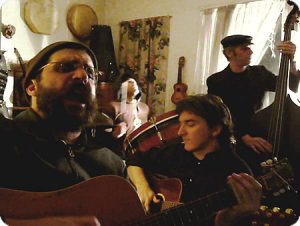 Los canadienses The Agnostic Mountain Gospel Choir tienen nuevo disco, "Campfire Tales", que estará en circulación el próximo 7 de abril del presente 2012. Los hemos visto en directo y os aseguro que su voodoo musical os hará volveros loco. Mezcla del Blues más profundo del Delta. Country y Rock a quemarropa. Su anterior disco "Ten Thousand" fue un auténtico bombazo. Atentos a los agnósticos.
¿se decidirán por fin a venir a España?
In the deep, dark woods of Canada, somewhere in the middle of nowhere The Agnostic Mountain Gospel Choir, Deep Blues, Country and Rock & Roll. Are you ready to be agnostic?