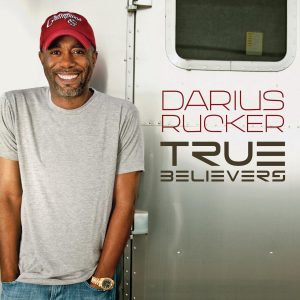 Darius Rucker, el cantante de Hootie & The Blowfish publica "True Believers", cuarto álbum de estudio y tercero Country de su carrera en solitario el próximo 21 de mayo.
Darius Rucker comenzó su carrera musical en Hootie & The Blowfish, a finales de los años 80, en 1994 lanzaron "Cracked Rear View", un disco magnífico que llegó a ser número uno en muchísimos países y que auguraban un gran futuro para la banda, con la espléndida voz de Darius, un joven de South Carolina que se codeaba con el mismísimo Frank Sinatra en algunos conciertos como invitado.
Segundo adelanto del nuevo disco de Darius Rucker "Wagon Wheel" versión de Bob Dylan y Old Crow Medicine Show.
Hootie & The Blowfish, grupo de Rock Pop de raíces de norteamericano que flirteaba editó cuatro discos más, pero ya no sería lo mismo, Darius Rucker alternaba su trabajo con la banda con escarceos y primer disco en solitario de Rhythm & Blues en el 2002, "Back to Then", el último disco publicado con Hootie & The Blowfish, fue "Looking for Lucky" en 2005.
Escucha "True Believers" de Darius Rucker.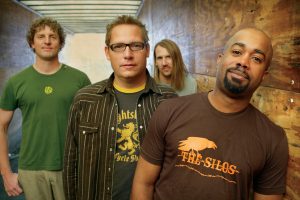 Darius Rucker, seis años más tarde de su debut en solitario, sorprende a todos con un disco Country "Learn to Live" (2008) hasta el día de hoy, su primer single "Don't Think I don't think about it" se convirtió en número uno en todas las listas Country del país, 25 años después del primer número uno de un músico de color con aquel "Night Games" de Charley Pride en 1983 y de también actuar en el gran templo Country ese mismo año, el Grand Ole Opry.
"Night Games" de Charley Pride.
Darius Rucker publicó su último disco de estudio hace tres años "Charleston, SC 1966", y ha presentado dos adelantos de este nuevo "True Believers", su tema homónimo y ahora lo hace en forma de vídeo con "Wagon Wheel", un tema de Bob Dylan que compuso para la película Pat Garret y Billy the Kid, y que desechó en último momento, y que la banda Old Crow Medicine Show, tomó prestada del genio para recuperarla y arreglarla, la canción obtuvo una distinción de protección por la industria discográfica norteamericana.
En el vídeo de "Wagon Wheel" de Darius Rucker aparece Charles Kelly de Lady Antebellum y protagonistas de la serie de televisión norteamericana llamada "Duck Dinasty".