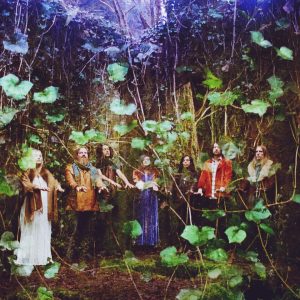 Rose Windows es otra nueva banda norteamericana que debuta con el álbum "The Sun Dogs", el próximo 25 de junio, en el que su influencia musical provienen de los guitarrazos de Tony Iommi en Black Sabbath, Frank Zappa, Tinariwen, y todo el Folk Rock psicodélico norteamericano de los años 60, con algunos toques de Country,  música turca y del medio este europeo.
"Native Dreams" es el primer adelanto de Rose Windows en su álbum debut "The Sun Dogs".
Rose Windows es un grupo de Rock multiculturual a lo The Mother of Invention, localizado en la ciudad de Seattle al noroeste de Estados Unidos, en la que su cantante Rabia Qazi es la compositoria del grupo, junto con Chris Cheveyo a la guitarra, David Davila a los teclados, Pat Schowe a la batería, Duke Ballsworthy al bajo, Nils Petersen a la guitarra y Veronica Dye percusión y flauta.
Escucha "The Sun Dogs" de Rose Windows.
"The Sun Dogs" de Rose Windows buscó financiación a través de sus fans para poder ser grabado en Seattle, siendo producido por Randall Dunn (Chelsea Wolfe, Sunn O))), The Cave Singers).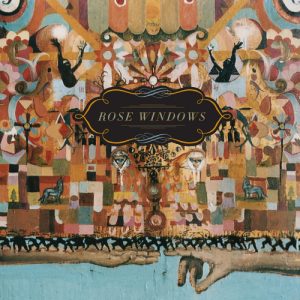 "Wartime Lovers" es el nuevo single de Rose Windows.
Rose Windows comenzaron la grabación del nuevo disco en mayo de 2012, tras dos años de preparación en festivales por el medio oeste norteamericano y en unos días preparan las maletas para presentarse en el festival de Austin SXSW de manera oficial.