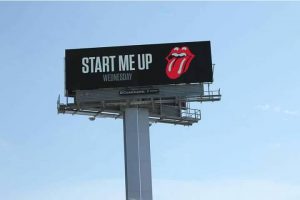 The Rolling Stones anuncian el próximo miércoles 3 de abril las primeras fechas de la gira mundial de sus Satánicas Majestades, tras aparecer en varias ciudades norteamericanas el logo de la banda y el título de sus canciones en ciudades hasta el momento como Nueva York, Chicago, Los Angeles y San Francisco.
The Rolling Stones tras anunciar el pasado miércoles 27 de marzo su actuación en el Glastonbury Festival, el 29 de junio en el programa de radio de Nicky Horne para Planet Rock en el Reino Unido.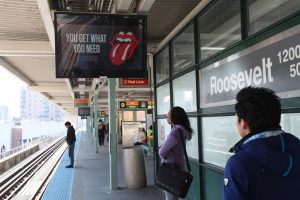 Los anuncios de la gira de The Rolling Stones han ido apareciendo en diferentes paradas de los metros de Nueva York, Las Vegas y Chicago y en carteles luminosos en calles de Los Angeles y San Francisco hoy domingo 31 de marzo como os mostramos en las fotos.
La noticia de la nueva gira de los Rolling Stones la adelantamos hace unas semanas e incluso conocemos el inicio de los ensayos de la banda, que con total seguridad comienzan este mes de abril.