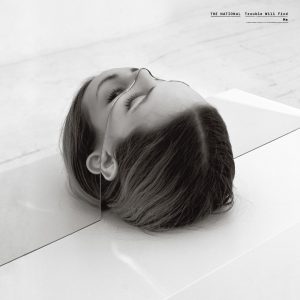 The National publican su sexto álbum de estudio "Trouble Will Find Me", hoy 20 de mayo de 2013, una de las bandas norteamericanas más importantes del momento con grandes discos como su anterior "High Violet" (2010), "Boxer" (2007) o "Alligator" (2005), álbumes realmente magníficos.
The National, quinteto formado en Cincinatti y que su música está a caballo entre el Rock Folk Pop y Post Punk oscuro y denso, a través de la exteroriorización barítona de su cantante Matt Berninger, el guitarrista Bryce Dessner, el guitarra y bajista Aaron Dessner, el guitarra y bajista Scott Devenford y el batería Bryan Devenford. Bryce y Aaron son hermanos, al igual que Scott y Bryan.
The National tras sus primeros discos, el  homónimo The National (2001) y especialmente Sad Songs For Dirty Lovers (2003) agrandaron su nombre, poniéndolo a la altura de Wilco o Jayhawks con sonidos mucho más similar a ellos.
Los siguientes discos de The National ahondan más en Post Punk triste y denso, pero sin perder esa energía exultante de antaño.
Escucha "Don't Swallow the Cap" de The National en el programa de David Letterman.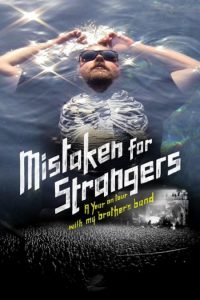 Trailer de Mistaken For Strangers de The National.

The National dentro de su gira europea tendrá una única cita en España, será en Madrid el próximo 20 de noviembre en el Palacio Vistalegre, cada euro que cuesta la entrada irá a parar a una ONG.
Escucha "Trouble Will Find Me" de The National.
The National también estrenarán un documental titulado Mistaken For Strangers sobre su gira High Violet Tour hace tres años y dirigo por Tom Berninger, hermano del cantante de la banda Matt Berninger. El documental se estrenó en un festival de cine en Nueva York el pasado mes de abril.