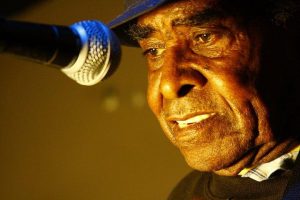 T-Model Ford, uno de los grandes Bluesman y exponente del Delta del Mississippi con su Blues pantanoso e intenso a whiskey, ese que con su guitarra ha sido capaz de reventarte el cerebro una y mil veces, ha muerto hoy 16 de julio de 2013 a los 93 años de edad tras una larga enfermedad, y componente del grupo GravelRoad desde Seattle.
T- Model Ford comenzó a tocar Blues a mediados de los años setenta, una infancia muy difícil y violenta con sus padres, seis esposas y veintiséis hijos, y muchas botellas de Jack Daniels han curtido a éste gran Bluesman que no sabía leer o escribir, su estilo se acerca muchísimo al de Muddy Waters, Junior Kimbrough, R.L. Burnside o Fred McDowell, canciones que son como trenes enloquecidos tanto en solitario con su banda de acompañamiento GravelRoad, escuchad "Shot the Devil" (2008) y "Psychedelta" (2012).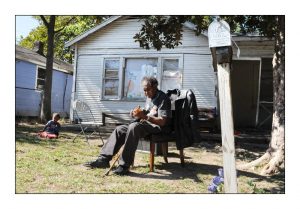 Escucha «Pee Wee get my Gun» de T-Model Ford.
T-Model Ford publicó cinco discos de estudio, entre 1997 y 2008, tras ser descubierto por la importante discográfica de Mississippi, Fat-Possum, que descubriera a The Black Keys, o clásicos del Deep Blues como R.L Burnside, Junior Kimbrough o Solomon Burke, tras verlo uno de los ejecutivos del sello en varios conciertos abriendo para Buddy Guy.
Escucha a GravelRoad en «Psychedelta» (2012)
T-Model Ford se une en el 2008 al Blues Rock Power Trio de Seattle GravelRoad, en el que graban varios álbumes y aparece en tres giras con ellos tras implantársele un marcapasos con casi noventa años de edad.
"The Ladies Man" (2010) y "Taledragger" (2011) fueron los dos últimos discos de T-Model Ford, apoyado en el grupo GravelRoad, el Bluesman era un habitual del festival Muddy Roots en Norteamérica.