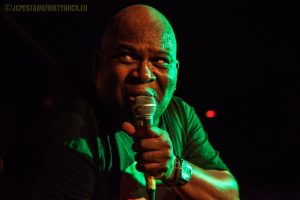 «Lo que te hace sentir bien no te puede causar ningún daño», Janis Joplin.
Barrence Whitfield & The Savages son Rock´n Roll sin trampas ni cartón, sólidos y con un repertorio en directo que alterna los temas propios con versiones que muestra sus evidentes influencias. Little Richard, Wilson Pickett, Solomon Burke, Screamin' Jay Hawkins, hasta el tema "Mammer Jamer" de los MC5, todos visto desde el prisma de el bostoniano y su banda.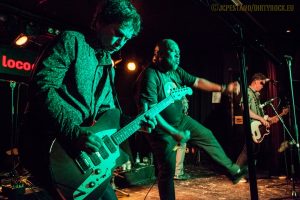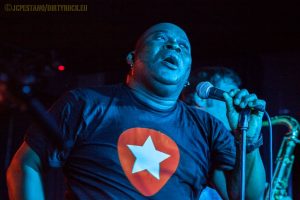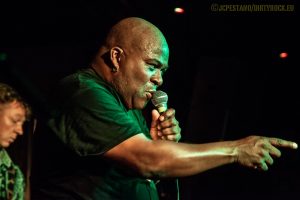 Una banda que descarga su energía en directo con un pequeño gran Barrence que realiza amagos de boxeo en el escenario, grita de rabia y reparte sudor desde su calva al público. Una noche para que las caderas disfrutasen y las manos del público emergiesen alzadas por la alegría del deleite.
Barrence Whitfield y Peter Greenberg, guitarrista de bandas como DMZ, The Lyres, llevan desde los 80´s juntos cuando se conocieran en una tienda de disco que Barrance montó en Boston llamada Nuggets. En 2011 se reúnen y forman de nuevo la banda con Phil Lenker al bajo, Andy Jody a la batería, y Tom Quartulli al saxo.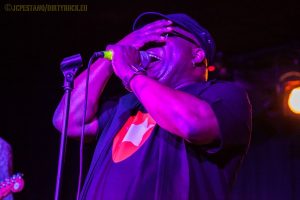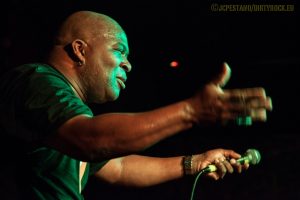 «Dig Thy Savage Soul» es su décimo primer disco, realizado en Bloodshot Records en 2013, con un sonido compacto, y un directo bien trabajado, en el que logran poner su sello, que las versiones sean eso y no copias de originales, porque «si todo deja de ser divertido, quiero decir, si se acaba la diversión abandono», Keith Richards.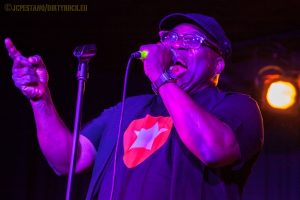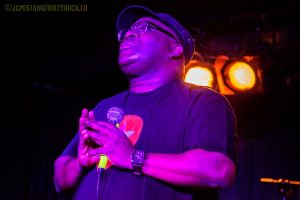 Barrence Whitfield & The Savages en Loco Club.
Valencia, 17 de octubre 2013.
Fotos de Juan Carlos Pestano, Litelestudio (https://www.litelestudio.com/)