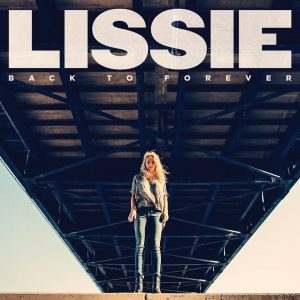 Lissie publica su segundo álbum de estudio "Back to Forever" el próximo 8 de noviembre tras su anterior álbum "Catching a Tiger" (2010), la joven compositora de Rock Folk y Country Pop norteamericana.
"Shameless" y "Further Away (Romance Police) han sido los dos primeros adelantos de Lissie para su nuevo álbum "Back to Forever", cantante en la que su voz aparece en multitud de anuncios publicitarios en Estados Unidos
Lissie inició su andadura musica en el 2007 con su primer EP homónimo, consiguiendo que Lenny Kravitz se fijase en ella y actuara durante toda su gira norteamericana de telonera.
Lissie publica su segundo EP titulado "Why You Runnin' " en el 2009, producido por el bajista de Band of Horses, Bill Reynolds, que contenían canciones para su próximo larga duración, debutando con "Catching a Tiger" en el año 2010, y un tercer y último EP titulado "Covered Up With Flowers", ¿la nueva Stevie Nicks?

Escucha "Back to Forever" de Lissie.
"Back to Forever", tracklist del nuevo disco de Lissie.
1. It's The Habit
2. Further Away (Romance Police)
3. Shameless
4. They All Want You
5. Sleepwalking
6. I Don't Wanna Go To Work
7. Mountain Top Removal
8. Love in the City
9. Bet on You
10. Cold Fish
11. Can't Take It Back
12. Back to Forever