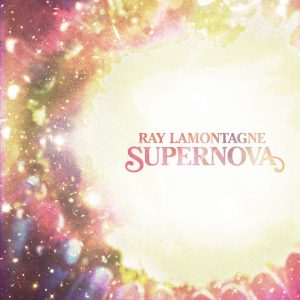 Ray LaMontagne el compositor y cantante nortemericano publicará "Supernova", su quinto álbum de estudio (Trouble, Till The Sun Turns Black, Gossip in the Grain y God Willin' & the Creek Don't Rise) el próximo 6 de mayo, disco producido por el Black Keys Dan Auerbach.
Ray Lamontagne llevaba cinco años trabajando junto a Dan Auerbach en este nuevo álbum con el envio de demos a Nashville hasta que definitivamente ambos se metieron en el estudio de Nashville propiedad de Dan Auerbach durante tres semanas, Ease Eye Sound Studio, para grabar el disco el otoño pasado.
Escucha el nuevo disco de Ray Lamontagne llamado "Supernova".
Escucha el primer adelando del nuevo disco de Ray LaMontagne "Supernova".
Escucha un nuevo tema de Ray LaMontagne "Pick Up A Gun":
Ray LaMontagne en el programa de David Letterman interpretando "Supernova".