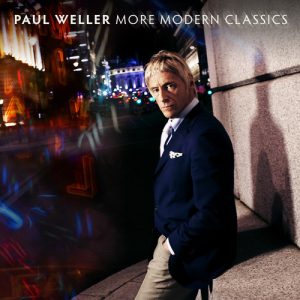 Paul Weller publica un nuevo álbum recopilatorio con los mejores temas de los últimos quince años y un tema inédito llamado «Brand New Toy», en un disco que lleva por títilo «More Modern Classics» y que se pone en venta a partir del próximo 2 de junio de 2014.
El británico Paul Weller, ex líder de The Jam y The Style Council, con casi 40 años de carrera musical publica su recopilatorio tras su último y undécimo disco de estudio en 2012, «Song Kicks».
Escucha «Brand New Toy«, canción inédita de Paul Weller.
Escucha «More Modern Classics» el nuevo disco de Paul Weller.