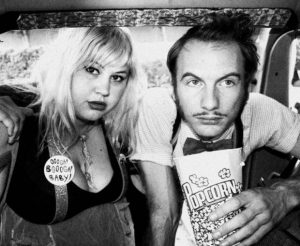 Shannon and the Clams, el trío norteamericano procedente de la ciudad de Oakland cerca de San Francisco presentan nuevo single titulado "Mama" y gira española a partir del 18 de mayo con siete fechas confirmadas para presentar su tercer y último trabajo "Dreams in the Rat House" (2013) con Shannon Shaw cantante y bajista, Cody Blanchard a la guitarra y Nate Mahan su nuevo batería.

El trío de Surf Rock, Doo Woop y Punk Garage ochentero californiano Shannon & The Clams presentarán nuevas canciones en España, las cuales compondrán su cuarto trabajo de estudio.

Shannon Shaw es también la vocalista y bajo de un grupo de Punk gay del barrio de Castro en San Francisco llamado Hunx and His Punx, cantante que recuerda mucho su voz a la inigualable Etta James.
Escucha el último disco de Shannon and the Clams "Dreams in the Rat House".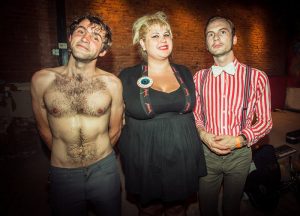 Fechas de la gira española de Shannon & The Clams:
18 de mayo en Pamplona (Bar Nebula)
19 de mayo en San Sebastián (Dabadaba)
20 de mayo en Gijón (Stereo)
21 de mayo en A Coruña (Mardi Grass)
22 de mayo en Madrid (Charada) "Aniversario Holy Cuervo"
23 de mayo en Sevilla (Territorios Sevilla)
24 de mayo en Alcalá de Henares (Ego Live)