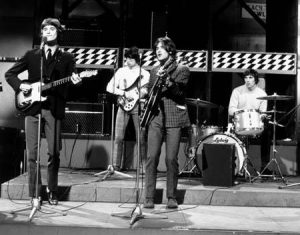 The Kinks podrían anunciar su regreso con nuevo material y una gira, así lo ha dejado caer el musico inglés Ray Davies tras declarar que ha estado en contacto con su hermano y compañero de banda Dave Davies para hablar de dicha reunión. Según Ray Davies, su hermano ha estado componiendo por su cuenta y le gustaría volver a colaborar con él.
Ambos hermanos parecen haberse dado una tregua tras constantes peleas durante toda su vida. La idea de una reunión era incluso impensable después de que Dave Davies en 2010 negara en rotundo su ilusión por volver a retomar el grupo declarando que su hermano era un narcisista que le absorbía toda la creatividad.
La banda británica alcanzó la fama en los 60 con temas como "You Really Got Me", "All Day And All Of The Night" y "Sunny Afternoon". Su carrera se mantuvo activa hasta mitad de los 90, cuando su éxito fue en declive y las tensiones entre los dos hermanos aumentaban.