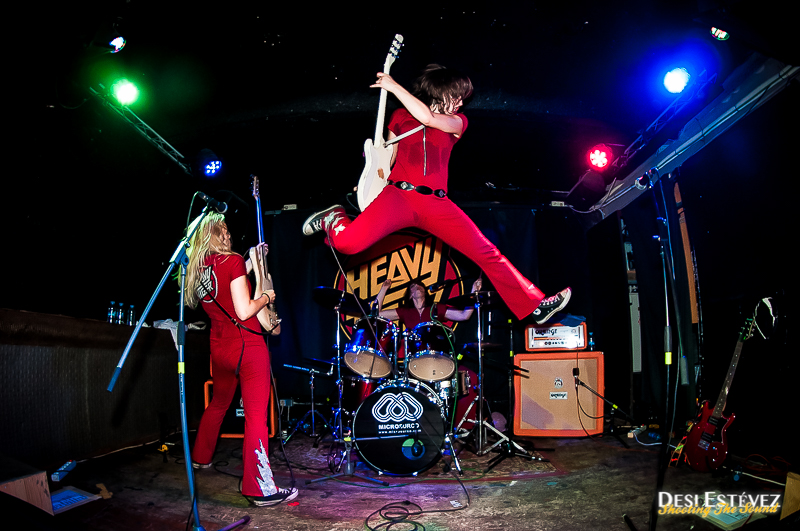 Heavy Tiger. Power trio de suecas veinteañeras con las ideas claras: sonar como AC/DC, Kiss y Thin Lizzy y patear culos allá donde van. Las pudimos ver el viernes pasado en la sala Rocksound de Barcelona y queremos, exigimos que vuelvan el año que viene o cuando ellas quieran.
Rock and Roll por un tubo y una actitud que hace saltar las lágrimas de alegría. Los que vivan en Estepona o alrededores están a tiempo de verlas en su último concierto en la península y escuchar su disco debut "Saigon Kiss" publicado el pasado mes de marzo.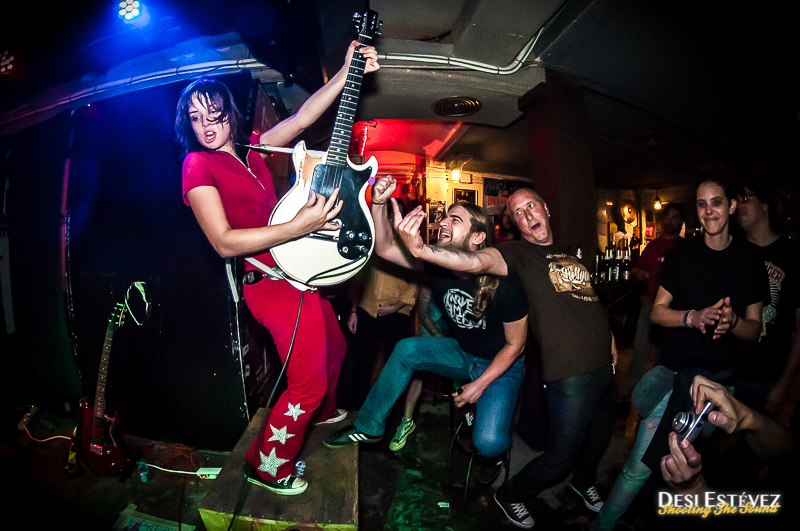 Fechas de la gira española de Tiger Kiss 2014:
13 de octubre en Madrid Conciertos de Radio3 & Entrevista Disco Grande
16 de octubre en Cangas, SalaSon
17 de octubre en Santiago de Compostela, Sala Capitol
18 de octubre en Madrid, Sala We Rock (Queens of Noise Fest)
19 de octubre en Donostia-San Sebastián, Le Bukowski
20 de octubre en Santander, Planet Rock
21 de octubre en Bilbao, Satelite T
22 de octubre en Zaragoza, Eccos
23 de octubre en Barcelona, Rock Sound
24 de octubre en Castellón, Four Seasons
25 de octubre en Almería, Madchester Club
26 de octubre en Granada, Brown Sugar Club
27 de octubre enMálaga, Velvet Club
28 de octubre en Estepona, King Creole
Escucha "Saigon Kiss" de Heavy Tiger.
Desi Estévez Shooting the Sound en flickr.
Desi Estévez Shooting the Sound en 500px.