De manos de nuestra amiga Pili Haley tuvimos una gran fiesta de rock and roll y rockabilly en el 16 toneladas de Valencia capital con actuaciones de las formaciones valencianas Jukebox, Los Portuarios y los almerienses The Sun Rockets el pasado 4 de julio.
Primero actuaron Jukebox, la banda de Kike y de Luis Berry entre otros, con temas clásicos como Baby Let's Play House (Arthur Gunter),S ay Mama (Gene Vincent), Milkcow Blues (Kokomo Arnold), My One Desire (Ricky Nelson)…y temas de bandas nacionales como Esa manera de andar (Los Rebeldes),o Aturdido y Atrapado por el rock and roll (Los Renegados) compuestos por Luis Berry….etc, siguiendo luego Los Portuarios con temas como That's allright de Johnny & The Jailbirds, Bravo Johnny, Eres mi chica soñada (Bruno Lomas)….etc. Dejando el listón bien alto para la siguiente actuación.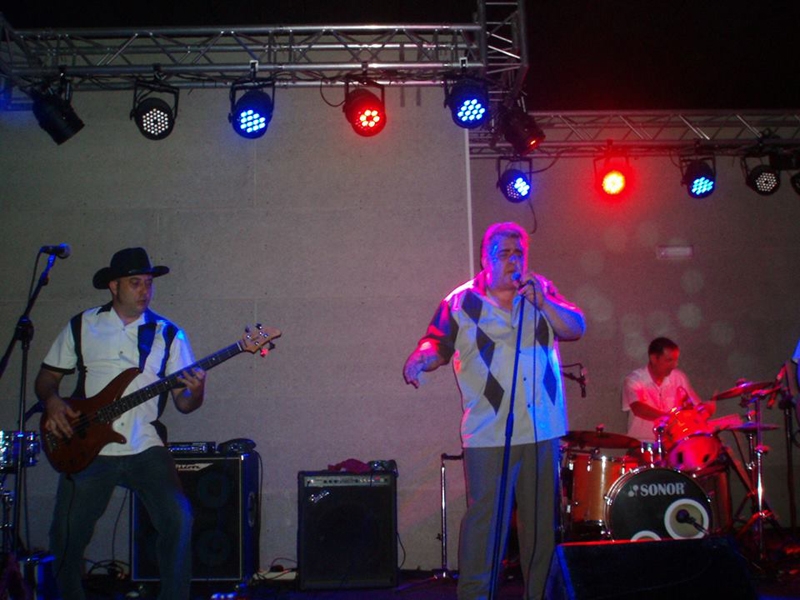 Entraban en escena los estupendos The Sun Rockets (Almería) con sus temas propios como Dirty Night Blues,Rockin' In The City,Desert Wind y versiones varias como Blue Moon Of Kentucky (Bill Monroe), Am I Blue (grabado entre otros por Eddie Cochran), I got a woman y Hit the road Jack de Ray Charles, Washmachine Boogie (The Echo Valley Boys), Stand By Me (Ben E.King), You don't love me (Willie Cobbs), Shake Your Money Maker (Elmore James), Confidente de secundaria de los Teen Tops (High School Confidential de Jerry Lee Lewis), Bip Bop Boom (Mickey Hawks), Shake Your Hips (Slim Harpo), Misirlou (Dick Dale), Goofin Around (The Comets)…excelentes siempre Pepe, Diego y compañía, esta vez reducidos a trío. Vozarrón el de Diego desde luego, capaz de hacer temas de rnb y rockabilly a partes iguales.
La veterana banda demostraba el por qué son de los mejores combos nacionales,con gran capacidad de combinar estilos y con buenos musicos…Diego a la bateria esta vez y Pepe al contrabajo. Tremendos en escena.
Texto y fotos de Alex Ruiz (Boppin Cat).