The Deslondes actuaban el pasado martes día 15 de septiembre en el LOCO CLUB Valencia. Noche de americana con el mejor country soul, country con toques de soul y gospel, con buenas armonías vocales de mano de los Deslondes, grupo de New Orleans con la voces principales de Sam Doores y Riley Downing.
La banda The Deslondes conocidos anteriormente como los Tumbleweeds,  acaban de publicar su primer lp titulado The Deslondes. Una formación elegante que conjuntaba guitarras, ,contrabajo, steel guitar, violín, armónica y tambor. Música de raices country, folk, hillbilly con toques de soul, rnb y gospel.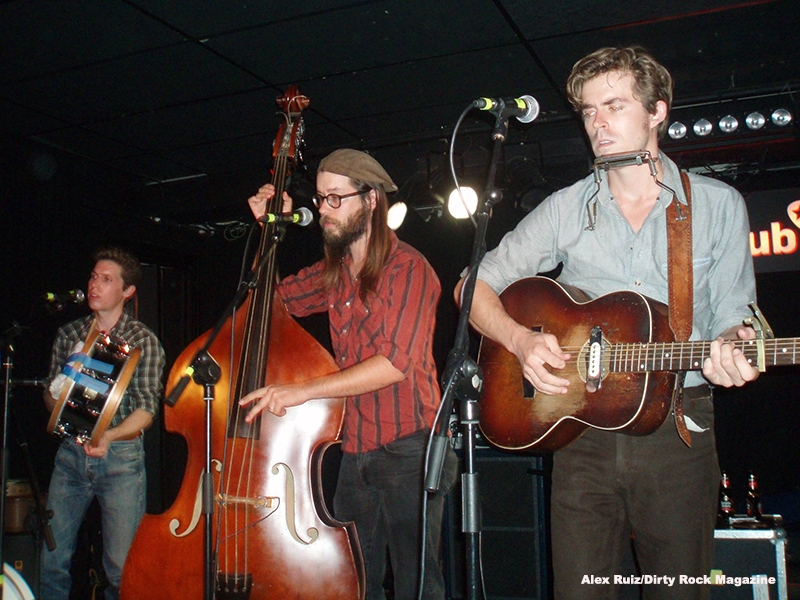 The Deslondes ofreció un repertorio compuesto por temas de su anterior formaciónTumbleweeds, con canciones como «I got found» o «Alligator Shoes»,para luego hacer desfilar temas de recién álbum como «Those Were (Could've Been)The Days»,»Heavenly Home»,»The Real Deal»,»Out On The Rise»,el tradicional «Louise»,o el hillbilly de «Time To Believe In».
La formación está conformada por Sam Doores,Riley Downing,Cameron Snyder,Dan Cutler y John James Tourville.
Texto y fotos de Alex Ruiz (Boppin Cat).