Uli Jon Roth cerró en la sala Bóveda en Barcelona el pasado 17 de abril su reciente mini gira española de cuatro fechas para repasar "Tokyo Tapes Revisited – Live In Japan", un directo especial de una actuación en el Nakano Sun Plaza Hall en Tokyo, Japón, concierto-celebración del guitarrista alemán con Scorpions, grabado una noche de 20 de enero de 2015 en la misma sala que en 1978 tuvo lugar el clásico de la banda "Tokyo Tapes", acompañado de su inseparable Sky guitar.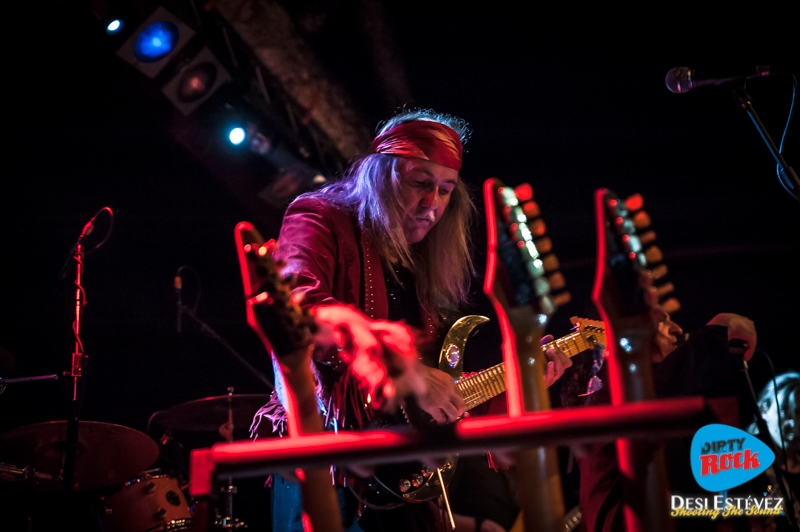 Nuestro gozo en un pozo, eso sí, lleno hasta la bandera, pero sonido más que reprobable, y una banda de acompañamiento algo triste y penosa, a pesar de Uli, siempre elegante, virtuoso y dinamita siempre para los oídos, rematando la faena en Barcelona con dos clásicos imperecederos como All Along the Watchtower y Little Wing de Dylan y Hendrix, respectivamente a pesar de no escucharse la voz durante casi todo el concierto del vocalista italiano Piero Leporale.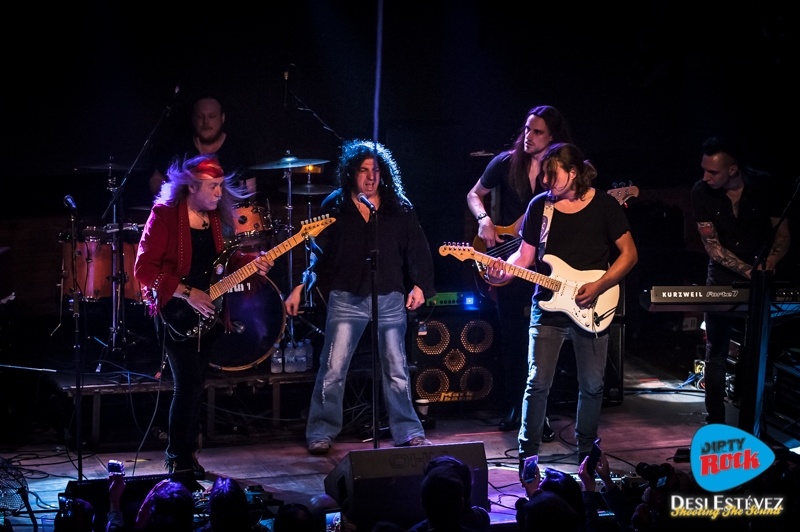 Sacudidos los piojos y las pulgas, casi todo estaba listo para entrarle a la estricnina auditiva fauna nocturna solo quería agitar el esqueleto y entregarse en brotes de baile frenético que terminaban en explosiones de rocanrol, con su habitual look hippie de los setenta. El gran guitarrista germano citado como una de las mayores influencias para el metal neo clásico, dio una impresionante demostración de su estilo único y personal donde el blues, el jazz y la música clásica están al servicio del Hard Rock sonando con una fluidez y dinamismo lleno de magia extraídos de esos acordes celestiales de la "Sky Guitar", a pesar del mal sonido durante toda la noche.
Uli nos recordó que ya han pasado cuarenta años desde que el formó parte de Scorpions y que iban a tocar algunas canciones de esa maravillosa época.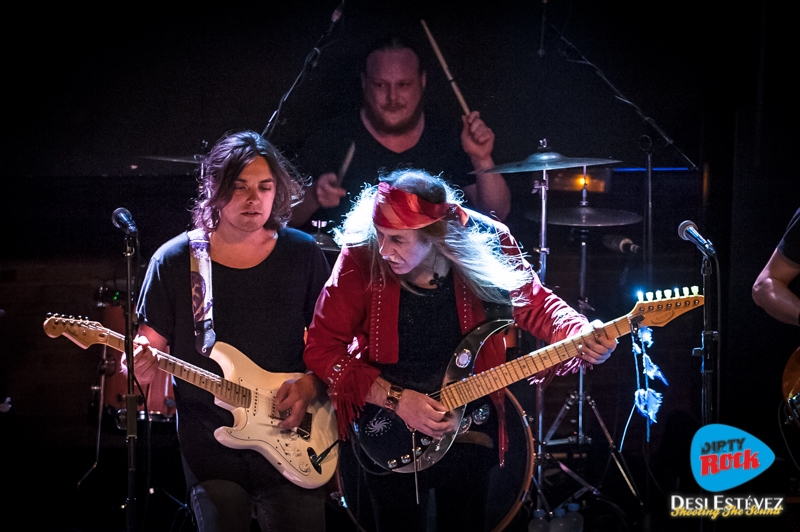 Y así se despacharon tremendas versiones de temas como Sails of charon (gran influencia para Testament), In Trance, We'll Burn The Sky o Catch The Train, cantada a todo pulmón por los presentes, antes de regalar esos dos bises, un agasajo que sus fans supieron apreciar y agradecer.
Fotos de Desi Estévez y texto por Suzanne Candle.