Slipknot protagonizará en la gran pantalla el próximo jueves 21 de septiembre el documental «Day of the Gusano», histórica actuación en el Knotfest 2015 en la Ciudad de México.
Slipknot banda de metal formada en Iowa en 1995 han llegado en dos décadas a estar en el pedestal del género, sus impactantes letras, máscaras y directos brutales a base de metal y espectáculo. El documental ha sido dirigido por el propio M. Shawn Crahan (Clown-nº6) miembro fundador, percusionista y corista en la banda. El nombre del film hace honor a sus fans a los que llaman de buen rollo "Maggots" (Gusanos).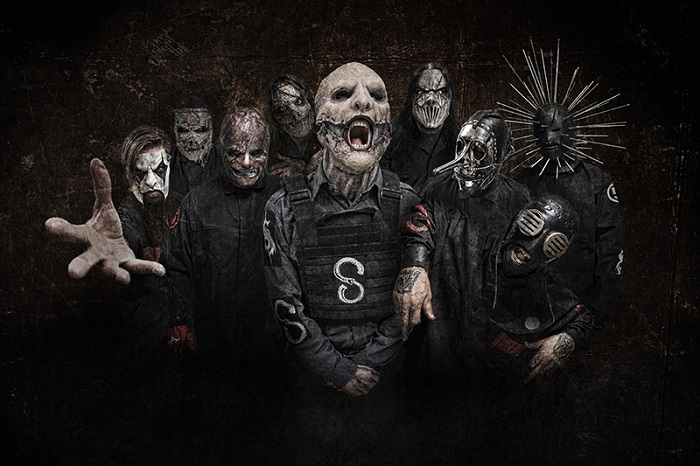 Day Of The Gusano documenta a través de 90 minutos la ira de Slipknot en el Knotfest 2015 en la Ciudad de México. 22 años les avalan aunque muchos pensaron no llegarian lejos. Estarán en un buen número de ciudades, se reabre la veda del nicho rock documental en pantalla comercial, comenzó el pasado viernes 13 de septiembre con David Gilmour y la obra maestra hecha bolo llamada «Live At Pompeii» 2016, el próximo jueves 21 de septiembre turno para Slipknot.
"Slipknot sigue teniendo sueños propios. Tocar en México era uno de ellos. Ha sido una vida surrealista de rock and roll para Slipknot y el hecho de que sigamos teniendo sueños es simplemente increíble. Gracias", ( Clown).
«El fin más importante de la educación es ayudar a los estudiantes a no depender de la educación formal» (Paul Gray)
Slipknot pasó por su experiencia más difícil como banda cuando el 24 de mayo de 2010, Paul Gray (nº2) a sus 38 años, miembro fundador y bajista de la banda fue encontrado muerto por una sobredosis de morfina en una habitación de hotel. Slipknot ganó un Grammy en 2006, al sexto intento, por la mejor interpretación de metal por la canción Before I Forget.