Noche de frenético rock and roll y rhythm and blues salvaje de nuevo con sold out en el marco de las Watusi Dance Parties que organiza 16 toneladas con David Nebot y Sr. Varo y en este caso con Constan Chao a los platos también este 25 de noviembre.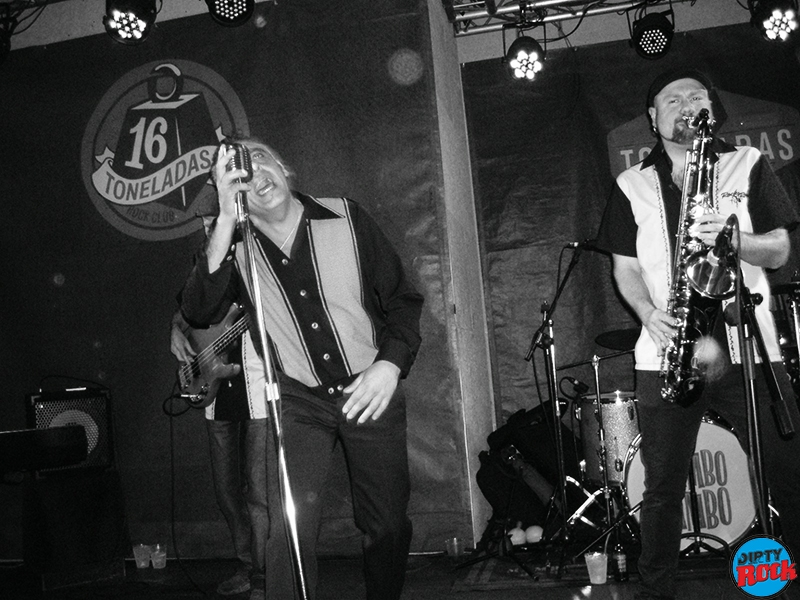 La fiesta comenzó con la banda asturiano-madrileña Robbie & The Savoy Rumblers, con un buen frontman como es Robbie bien arropado por una banda estupenda, y con un repertorio de clásicos del rock and roll y el rhythm and blues, temas como High School Confidential de Jerry Lee Lewis, seguido de Boogie Woogie Country Girl de Big Joe Turner, Slow Down de Larry Williams, el Good Morning Little Schoolgirl de Sonny Boy Williamson, Mexicali Rose de Bob Wills via Jerry Lee Lewis o incluso clavada a la de Deke Dickerson o el Your Love (All That I'm Missing) de los Bellfuries (que recordaron que JD McPherson hizo su versión) y el final con el Whole Lotta Shakin' Goin' On que el Killer Jerry Lee Lewis popularizase, en fin, un poquito de buen rock and roll clásico para abrir una velada.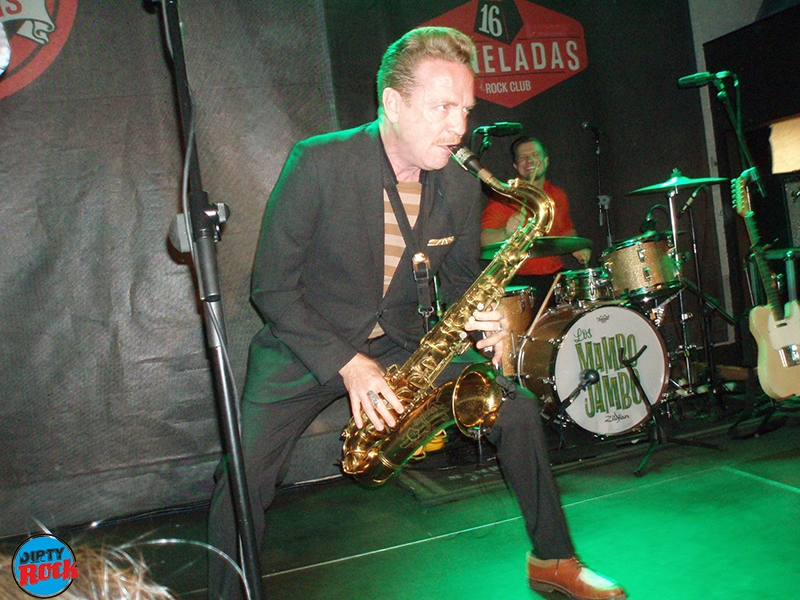 Tras los madrileños entraron en escena los Mambo Jambo (Dani Nel-lo al saxo , Ivan Kovacevik al contrabajo, Anton Jarl a la bateria y Dani Baraldés a la guitarra ), la banda de Barcelona empezó a calentar motores con sus temas instrumentales como Fuego Cruzado o el The Whip de los Frantics, que daban paso al gran Barrence Whitfield.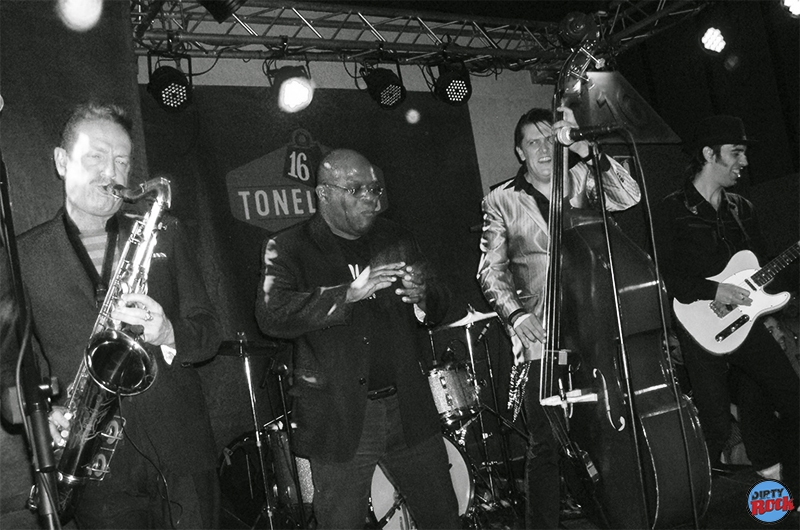 Grandísimo artista de rnb quien formaría en Boston allá en los 80 Barrence Whitfield & The Savages con gente de los Lyres, el gran screamer volvia a gritar y a hacernos bailar a golpe de salvajadas rhythmandblueseras como el Bloody Mary con la que abrió su concierto en Valencia.
Luego le seguirían el inmenso Big Mamou de Smiley Lewis, Georgia Slop grabado por Big Al Downing o Jimmy McCracklin, el frenético Mad House, Candlelight uno de los temas compuestos por ellos para su single con Sleazy Records, el brutal Bip Bop Bip, Big Fat Mama, Gerónimo, Who's gonna rock my baby tonight?, Hole in my heart y momentos con el rnb oscuro y salvaje con el Going Down To Tio Johana de Andre Williams, Hi Fi Baby de Teddy «Mr. Bear» McRae, King Kong de Big T. Tyler o el Stop twistin' my arm y el rnb primitivo con Caveman en plan Bo Diddley.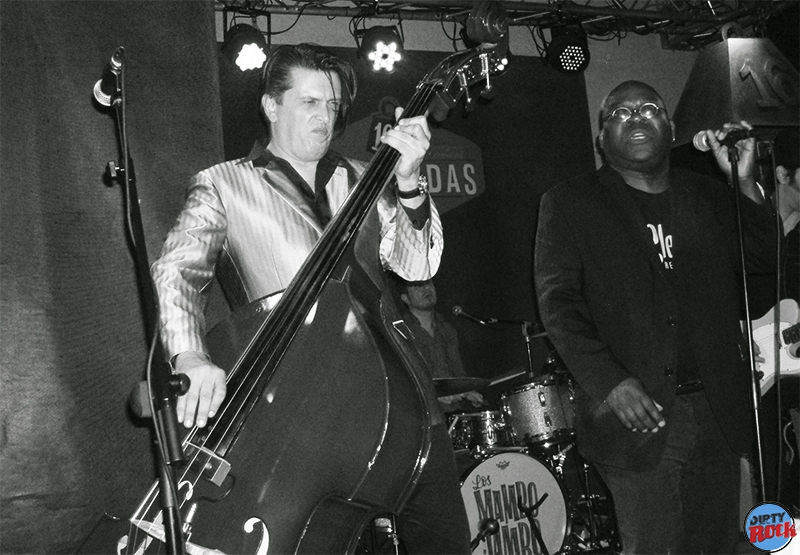 Barrence influenciado por grandes screamers como Little Richard o Bunker Hill y el gran rnb de gente como Big Joe Turner o Smiley Lewis entre tantos dio la nota con gritos, aullidos al compás de las notas de los Mambo Jambo del mejor saxofonista del pais Dani Nel-lo y sus chicos Dani, Anton y el gran contrabajista Ivan Kovacevik.La formación ha realizado gira nacional tras su actuación en el Surf-o-rama 2016 y la edición de su single con Sleazy Records.
Texto y fotos por Alex Ruiz.