El pasado 21 de octubre la Sala Siroco recibió a The Mastersons. Banda norteamericana formada por Eleanor y Chris, pareja musical y sentimental y miembros de The Dukes, banda de Steve Earle. Ella lleva la batuta con la mirada, unos ojos de luminosidad intensa y además canta, toca la guitarra y el violín.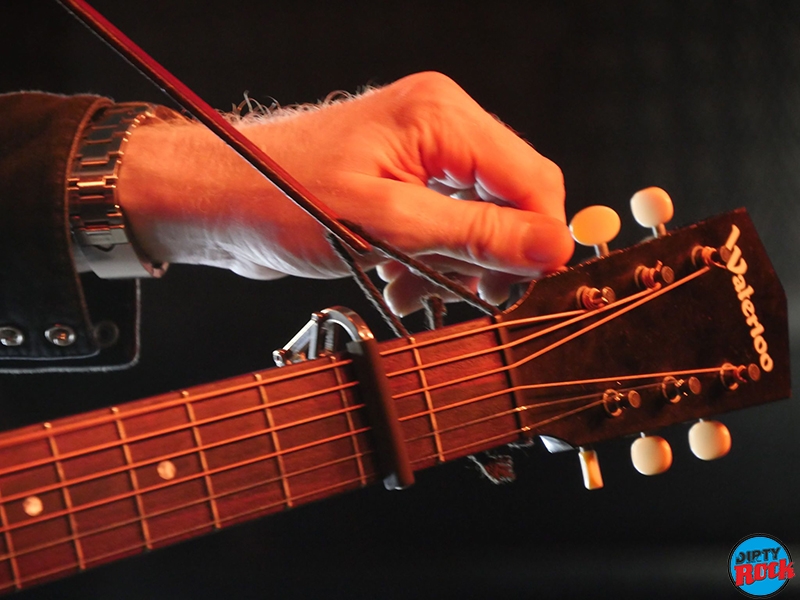 Tiene una voz fresca como el agua de un torrente. Él se queda prendado de esos ojos, también canta y se acompaña con la guitarra, un portento ya desde su adolescencia. De origen tejano reconocen ser un culo de mal asiento, "Happy when I'm movin".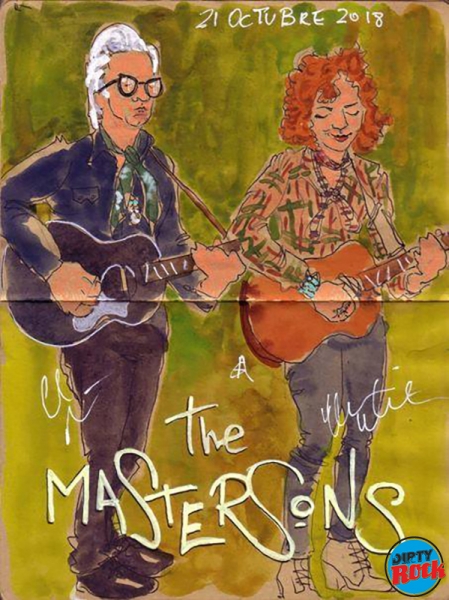 Juntos crean paisajes evocadores en sus canciones, de los lugares donde viven o por los que transitan. Su última publicación "Transient Lullaby" es un country sutil y elegante que refleja en sus temas horizontes infinitos. Les gusta escribir juntos sus composiciones y las letras son depositarias de sus vivencias en la carretera mientras giran con Steve Earle. Aquel domingo comenzaron con "Perfect" primer tema de esta nueva publicación. Su música es un canto a la esperanza y al optimismo. Mi preferida fue "Highway 1" emocionante hasta el tuétano.
"Now we don't breathe the same air
And we don't sing the same song
Since she moved on
And left me alone
She's out there on the coastline
Gettin' lost in the red wine
And time marches on
She left me alone
Straight for the sun
Lookin' for fun
She drove north
On Highway 1
And run my stars down (?)
Torn all apart doin' the start
California stole her heart
And it's all my fault"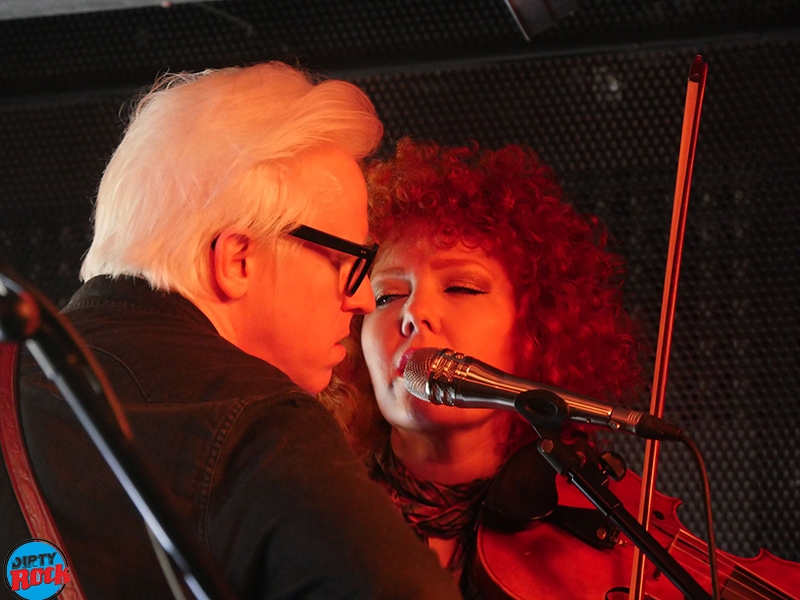 Fotos y vídeo por Ana Hortelano. Dibujo por Cayetana Álvarez.