El primer encuentro en esta 30º Edición del Purple Weekend fue con estos chicos. Desde Amsterdam llegó Max Meser con su grupo, The Max Meser Group. Nacido en Sabadell, pero en el 2012 se afincó en Holanda donde formó su propia banda con la que ha editado un álbum, «Change»(2016), Trabajo que contó con la producción de Andy Croftsy, bajista de Paul Weller, el cual le ha colocado bajo su paragua protector. Su música fluctúa entre The Kinks, con unos ramalazos de The Jam, toques de brit-pop y mucho Lennon…pop con toques sesenteros. A ese primer trabajo se le suma «Pictures»(2017) y acaba de editar un nuevo single bajo el nombre de, «Free», un poderoso avance del nuevo trabajo que está por llegar. Cuentan que durante su vida en la capital holandesa trabajo en una tienda de discos, Redcord Palace, donde rodeado de vinilos de los Kinks, The Who o los Yardbirds, le sirvió de escuela y de guía para dar rienda suelta a su creatividad.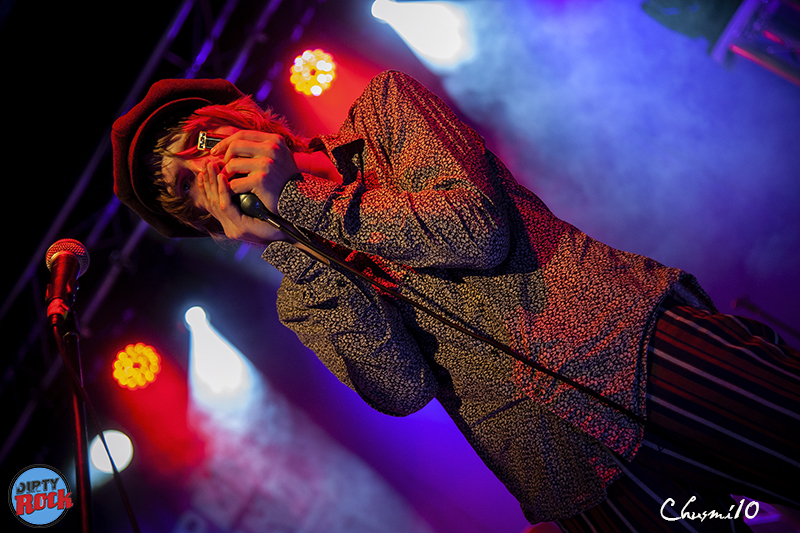 Junto a Max Meser, guitarra, teclados, armónica y voz; le acompañan en esta aventura Ben Chapman al bajo y coros, y que en gran medida se hizo propietario del escenario; Harrie Roelsea la batería y Isaac Wadsworth a la guitarra y coros.
Texto y fotos por Jesús Díez.