Los británicos Rob Heron & The Tea Pad Orchestra o cuatro amigos que estudiaban música folk y tradicional en la Universidad de Newcastle y pasaron a convertirse hará cinco años en el grupo de Swing del Noroeste británico con más millas en la carretera.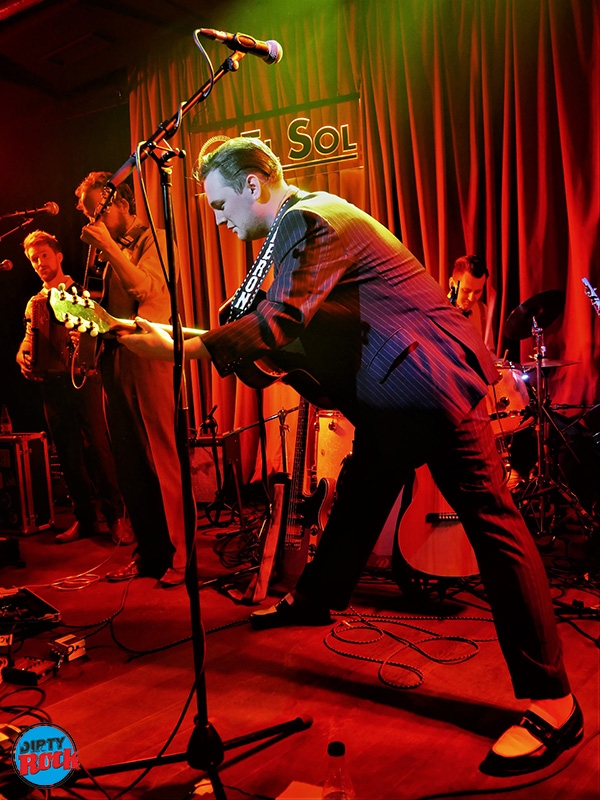 Con su actuación el pasado jueves 21 marzo en la madrileña sala El Sol como antesala a Levi Parham & Them Tulsa Boys, caldearon el ambiente con sonidos como el calypso, boogaloo, gospel, rockabilly, western swing, country blues, ragtime hokum, … se me agotan los estilos, pues ellos los mezclan y le dan un aire que es una auténtica fiesta.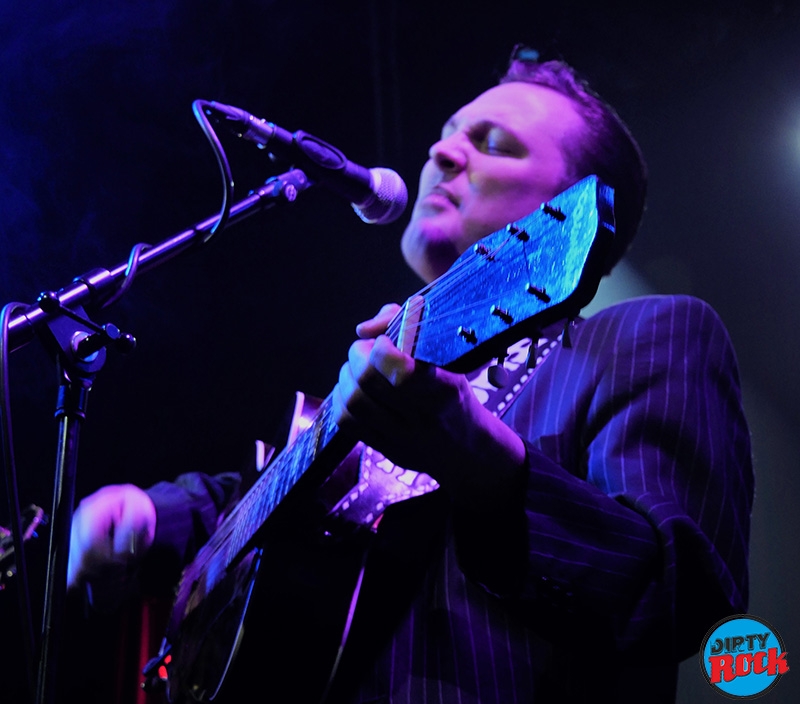 Ese día presentaron su última publicación «Soul of my city». La magia de su música y directo es que Rob y los Tea Pad Orchestra podrían haber salido en cualquier época, incluso con el rock'n'roll en ciernes ellos aun no hubieran cabido. Suenan como un millón de bandas, pero mezclan todo para hacer algo que sabe único, dándole un toque moderno y bueno.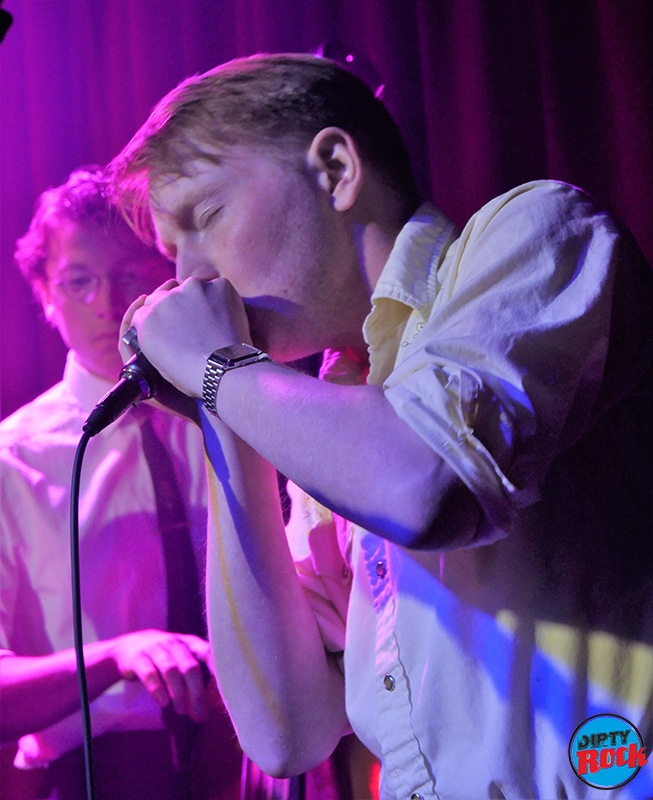 Su naturaleza abstracta es vital para su estilo único. Ellos parecieron en Madrid atraer la influencia del tiempo y el espacio en sí mismos, ya que hacen eco de homenajes a artistas de todo el mundo, desde rastros de Elvis Presley que emergen hasta el profundo y gutural trabajo del que Tom Waits estaría orgulloso. Luego, para colmo, hay una mezcla de música folclórica de fusión de Europa Oriental y Francesa.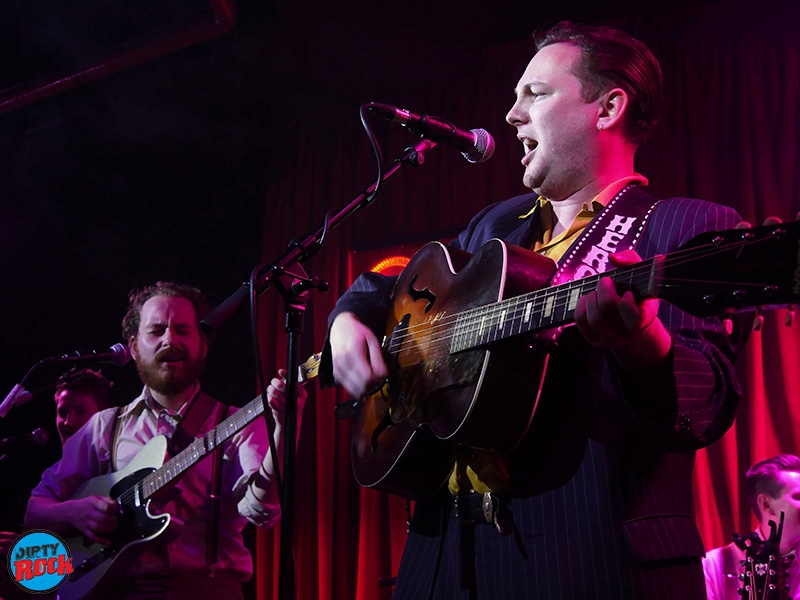 Y si esa es una palabra usada en exceso, tanto que casi pierde el significado, entonces en verdad es apropiada aquí. Verás, que estos chicos no pertenecen a una era y definitivamente tienen alma.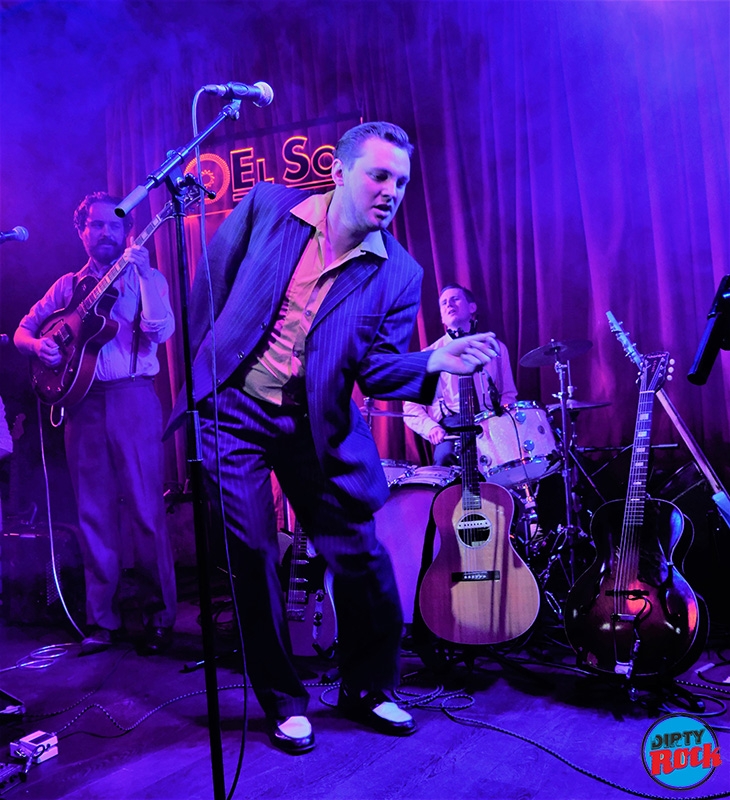 Fantástico repertorio y colección de canciones en Madrid. Es casi imposible ver a Rob Heron & The Tea Pad Orchestra sin dar ese paso a las melodías de latón oscilantes o melodías de guitarra y encontrar un resorte extra en tus pasos.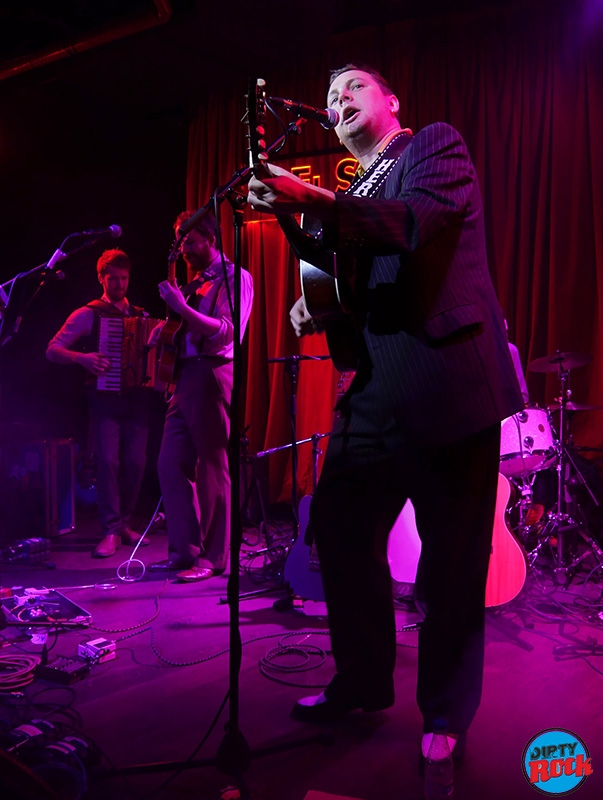 Rob Heron (voz y guitarra), Ben Fitzgerald (guitarra), Tom Cronin (mandolina y armónica), Colin Nicholson (acordeón) y Ted Harbot (contrabajo).
Fotos por Ana Hortelano. Y texto por Dr. Hackenbush