Demian Dominguez, guitarra y voz, llego el pasado día 2 de Junio de 2019 a dar una clase magistral del manejo de las seis cuerdas a este pueblo de Tierra de Pinares que a estas alturas y gracias a la programación que los chicos de los Conciertos Salvajes, ha colocado en un lugar preferente del circuito de conciertos de estas Iberias tan mal tratadas por algunos.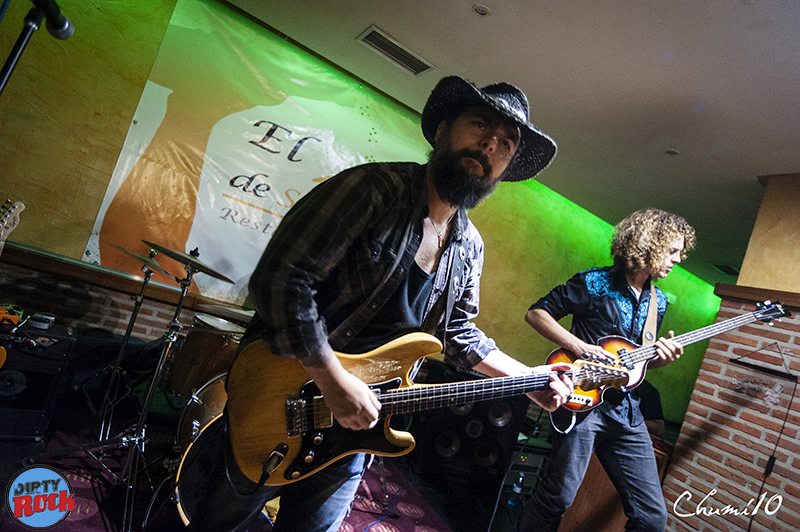 Acompañado por unos exquisitos Edgar Blues al bajo y Oscar López a la batería conforman la Demian Band; un combo poderoso y que dio una clase magistral de blues rock en directo. Demian Domínguez, un argentino residente en las Islas Canarias ha compartido escenario con gente del tamaño de Jimmie Vaughan, Roy Rogers, Los Lobos, Eric Sardinas, Paul Shortino, Javier Vargas, Raimundo Amador, Pappo, Alejandro Lerner, Ricardo Mollo, entre otros muchos. Cuentan que empezo su carrera con tan solo 14 maños y, haya por el 1990, y desde ese momento ha editado seis trabajos, desde el inicial «Devil By My Side»(1997), pasando por «Tattoo'd Fish»(1999), «Heavy Blues»(2001), «Bull Blues»(2005), «Live»(2013) junto a la película película de la banda «Demian Band The Movie», donde registra las giras a lo largo de Europa y Estados Unidos (Arkansas, Memphis, Mississippi, Illinois, Kansas, Missouri, Alabama y Florida), «Goin' Ahead»(2014) y el reciente «Come To Get It»(2018) que andan presentando con una serie de conciertos en una gira a la que han llamado «Come To Get It Tour 2018″.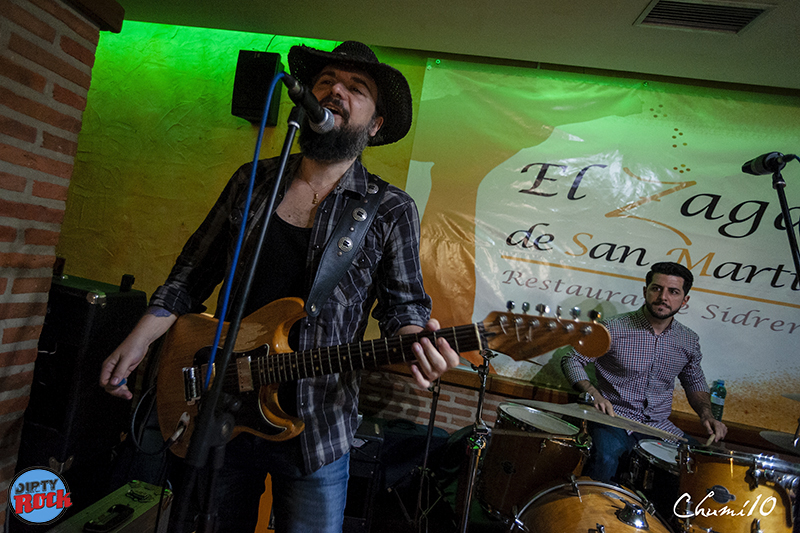 Junto a temas incluidos en sus trabajos fueron sonando algún que otro clásico; «Little wing», «Crossroads», «Baby please don`t go», «Where did you sleep last night»,«Ain't no sunshine» o «Mystery train», entre otras muchas…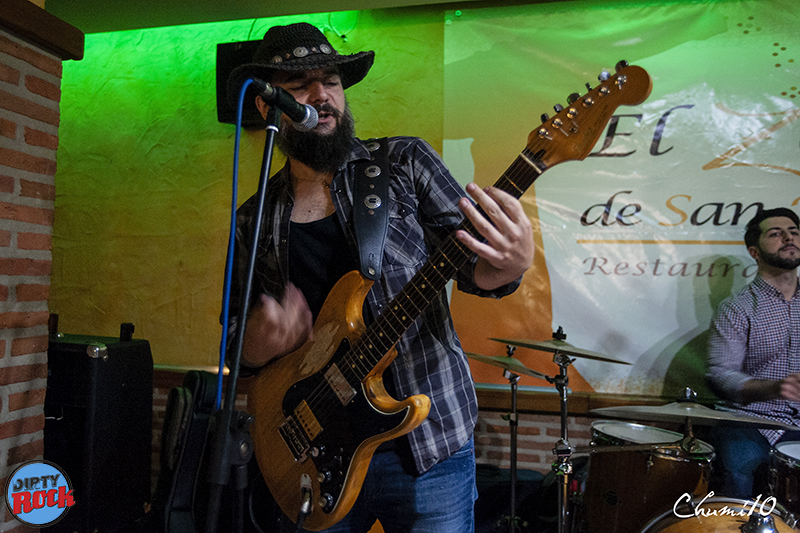 Prácticamente sin interrupciones, desde el primer momento, fue encadenando un tema detrás de otro….solo, ya después de un buen rato, llego la hora de afinar los instrumentos y eso permitió un pequeño receso entre el público, que ya a esas alturas andaba maravillado de su virtuosismo y de sus capacidades técnicas, realmente las de él, (las más visibles), pero en ningún momento dejado a menos por sus compañeros, porque aunque con menos virtuosismo visual tanto el bajo como la batería dieron una lección de clase y de estilo.
Cuentan que en su primer concierto la gente salia exclamando «¡vaya pedazo de concierto!», y pasado día 2 de Junio de 2019, los asistentes a estos Conciertos Salvajes, gente acostumbrada a ver un ciclo de conciertos mayoritariamente sobresalientes, salieron exclamando lo mismo; «¡vaya pedazo de concierto!», y es que la Demian Band dio una clase magistral de Blues Rock que ya ha quedado grabada con fuego en la historia de este ciclo y de este pueblo.
Texto y fotos por Jesús Díez.