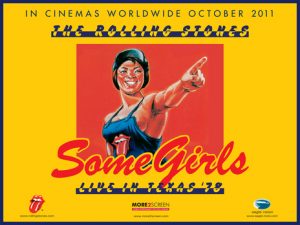 Megacine Badalona y Dirty Rock te invitan al estreno en España, hoy a las 22:30 (10:30 p.m), de "Some Girls, The Rolling Stones 1978 Live in Texas"
Hay dos entradas dobles para los primeros de nuestros lectores y un descuento del 33% para los demás, de 12 a 8 euros.
Megacine Badalona y Dirty Rock agradecemos sinceramente vuestra atención y esperamos veros hoy en el concierto.
Envía un correo a facebook@megacine.eu con el asunto Concierto Rolling Stones y Dirty Rock, para ver, hoy 25 de octubre de 2011 a las 22:30 horas, en los cines Megacine de Badalona, situado en el Centro Comercial Màgic de Badalona, Avenida Salvador Espriu, 2, Badalona, C.P. 08917, el estreno hoy del concierto The Rolling Stones Live in Texas 1978 dentro de su gira promocional del disco Some Girls.