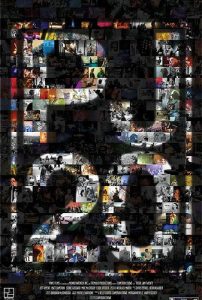 ¡Nueva gira de Pearl Jam por Europa!
Hace unas horas que ya se conocen las primeras fechas, comenzarán en Manchester entre el 20 de junio y el 10 de julio del 2012, Isle of Wight, Ámsterdam, Werchter, Arras, Berlin, Estocolmo, Oslo y Copenhague son las primeras ciudades anunciadas.
La banda que estará durante toda la gira acompañando a los chicos de Eddie Vedder serán los «X» de Los Angeles, como teloneros.
«X» banda de Los Angeles, teloneros de Pearl Jam.
Pearl Jam is pleased to announce they will headline three European festivals and six of their own shows between June 20th and July 10th, 2012. Los Angeles punk rockers X will serve as the support act for all Pearl Jam's own headlining shows.