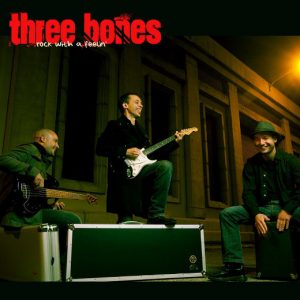 Three Bones presentan nuevo vídeo, "Goodnight Sweetheart", versión de los maravillosos The Spaniels, grabado el pasado 20 de enero en el Teatro Auditorio de Tegueste.
Queremos y seguimos amando el Blues. La música de este estilo nos ha llegado una y otra vez por medio de personajes enigmáticos, huesos sin visado oficial, sin un punto claro ni un destino seguro. Three Bones, "they got the blues".
Three Bones covering "Goodnight Sweetheart" by The Spaniels during their show last January 20th at Teatro Auditorio in Tegueste, Tenerife, Canary Islands, Spain.