Dieaway es un grupo con mucha esencia y tablas, que quizás muchos empezáis a conocer a través de Dirty Rock.
David «Daia» voz y guitarra, Raúl al bajo,  Juan Carlos guitarrista y Oliver a la batería,  presentan su primer disco llamado «Leak of Noise» el próximo 17 de noviembre en la Sala Ego de Alcalá de Henares (Madrid)
Dieaway, perfectamente podrían haber sido de Spokane, Tacoma o Birminghan pero no, son de Alcalá de Henares, y portan toda esa enjundia que han fumado de tantas bandas de Rock clásico de mediados de los años sesenta y setenta, con ese punto de psicodelia muy afilado.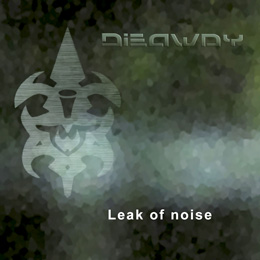 «Leak of Noise» y su sonido nos ha puesto en la pista de Deaway, y a pesar de la dilatada experiencia de sus músicos y banda que data de hace más de casi dos décadas, lo reflejan en este nuevo trabajo del que tenemos cuatro magníficos temas en forma de adelanto.
Dieaway han dejado atrás, por el momento las «caretas» de Robert Plant, Eddie Vedder o Adrian Belew para ser todo un descubrimiento, que sin caer en los típicos, tópicos excesos épicos, ácidos, melódicos, barroquistas o Pop Rockero destanado, han sabido dar en el clavo con los cuatro temas escuchados, de los que garantizo y hará disfrutar con todo un «flujo de ruido» de calidad.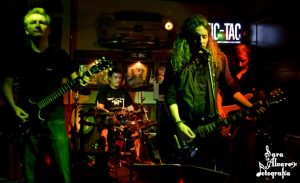 Dieaway presentan el sábado 17 de noviembre su primer disco «Leak of noise» en un concierto presentación en la Sala Ego de Alcalá de Henares.
Si quieres comprar el nuevo disco de Dieaway envía un email a info@dieaway.com