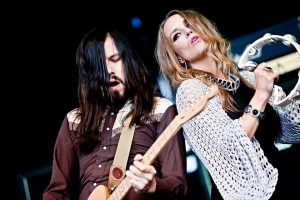 Saint Jude se encuentran terminando su segundo disco de estudio, y en breve presentarán un nuevo EP de siete canciones llamado "Ladies & Gents" tras aquel el fantástico álbum debut "Diary Of A Soul Fiend" bendecido por el legendario productor de tantos grandes como Chris Kimsey y el propio Ronnie Wood en el 2010 en una de sus canciones del disco "Garden Of Eden" y tocando con ellos en algunos conciertos en Londres ese mismo año.
"Ladies & Gents" el nuevo EP adelanto del nuevo trabajo de los ingleses Saint Jude, contendrá dos canciones inéditas que han sido grabadas en el estudio y cuatro versiones de su anterior disco el sucio "Diary of a Soul Fiend".
https://youtu.be/nV15DOyTwoY
Saint Jude gira entorno a su maravillosa cantante Lynne Jackaman, que es una combinación de Bettye Lavette y Janis Joplin arropada por Rock & Roll, Blues, Soul y Southern Rock que retumba a vintage Faces, Allman Brothers, The Black Crowes y Rolling Stones, pura dinamita.
Saint Jude perdía el pasado enero a su guitarrista principal Adam Green, a causa de una larga enfermedad, guitarrista magnífico y amigo personal de Ronnie Wood. A partir de ahí la banda ha ido transformándose con la adición de nuevos músicos como Marcus Bonfanti a la guitarra, Matt Gest a los teclados , Scott Wiber al bajo,  junto con los fundadores y núcleo duro, Lee Cook a la batería y Lynne Jackaman a las voces.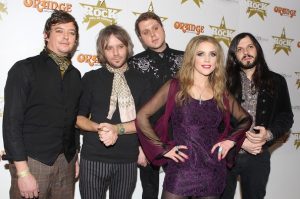 Saint Jude banda poco conocida en España es una de las realidades del Rock inglés que pretende salirse de todo ese Pop Rock que ha inundado la isla durante décadas desde el 2008, para ello contaron en su primer disco "Diary of a Soul Fiend" con el legendario ingeniero y productor Chris Kimsey (ochos discos para The Rolling Stones, B.B. King, The Cult, Peter Tosh, The Clash, Jimmy Cliff, Bill Wyman, Joan Jett & The Blackhearts, New Model Army, Tom Jones, Mott The Hoople, Buddy Guy, Emerson Lake and Palmer's Brain Salad Surgery, 0 Peter Frampton entre otros) sobre todo especializado en bandas de Rock Progresivo como Yes o Emerson, Lake And Palmer.
Saint Jude se hicieron notar en el reducido mercado del Rock and Roll underground e independiente de Londres y tanto Jimmy Page o Jeff Lynne pusieron el grito en el cielo aclamando el soberbio debut de Saint Jude, "Diary of a Soul Fiend" con esa mezcla de Rock sucio, una voz Soul portentosa a cargo de un bellezón rubio, guitarras y Hammond B3 que disparaban pólvora unidas a  unas magníficas letras.
Escucha "Diary of a Soul Fiend" de Saint Jude.
Saint Jude piden ayuda a sus fans para poder financiar su segundo disco a través del portal Pledge Music. Estamos a la espera de su próximo EP llamado "Ladies & Gents".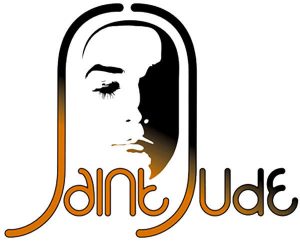 Saint Jude almost done with their new EP called "Ladies & Gents", of their upcomin' second album soon!