The Beatles Live! es un nuevo proyecto creado para que todos los fans de The Beatles, aporten memorabilia de la banda desde el año 1963 a 1966 para realizar un futuro documental.
The Beatles Live! en su vídeo promocional insta a todos sus admiradores a conseguir testimonios, documentos gráficos, vídeos o fotografías de los 250 conciertos que ofrecieron en las 116 ciudades que vistaron durantes eso tres años,  "¿Estuviste en alguno de sus conciertos?, ¿Tus padres estuvieron ahí?, ¿Tus Abuelos?.  Ahora admiradores de todo el planeta podéis ser parte de la historia de Beatles, contribuyendo con sus grabaciones, sus fotografías o sus registros de audio de ellos en concierto."
The Beatles, en el año 2009  pusieron a la venta toda su discografía en cd, tanto en mono como en estéreo,  tres años más tarde, hace unas semanas Apple Records y EMI Music presentan la discografía completa remasterizada en vinilo de 180 gramos.
Los Beatles estuvieron en Tenerife doce días entre abril y mayo de 1963, del 28 de abril al 9 de mayo de vacaciones sobre todo en el norte de la isla en el que viajaron Paul McCartney, George Harrison y Ringo Starr, John Lennon prefirió irse a Gibraltar.
Al regresar dos días después The Beatles a Inglaterra publicaron "Please Please Me" el 11 de mayo de 1963.
The Beatles se hospedaron en el chalet de Maximiliam Voormann, situado en la nueva urbanización Ciudad Jardín La Montañeta en Los Realejos, Tenerife.
El historiador canario Nicolás González Lemus, lo cuenta en su libro titulado "Los Beatles en Tenerife", en su libro cuenta como Paul McCartney hablaba de la isla de Tenerife "Fuimos allí y nos quedamos una temporada, pero en las Canarias nadie nos conocía y eso empezó a mosquearnos un poco, alquilamos varios automóviles como un Austin Healy Spritnet en el que subimos al volcán de El Teide".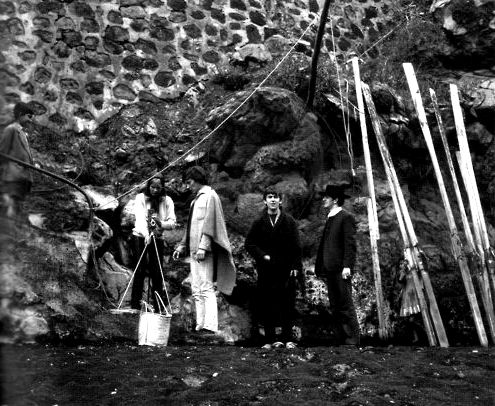 Por aquel entonces, el promotor de conciertos más importante en Tenerife, no quiso contratarlos para que actuasen en una conocida sala de El Puerto de la Cruz como el el Lido de San Telmo.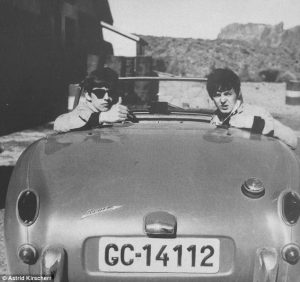 The Beatles Live! Project is a collaborative global quest to find and reveal hidden films, sound recordings, stories, photographs, and other media artifacts that were captured during The Beatles' concert tours.
The best media and stories that we find will be showcased in a possible feature film about The Beatles' concert tours. This project provides a one-time opportunity for the fans to collaborate with The Beatles in a planned feature film.