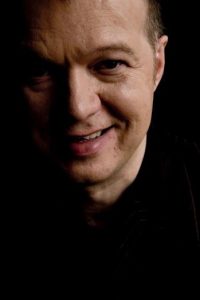 Edwyn Collins anuncia su octavo y nuevo disco de estudio "Understated", para el próximo el 25 de marzo de 2013 y nueva gira europea y española con cinco conciertos entre el 20 y el 24 de marzo de 2013 (Madrid, Valencia, Zaragoza, San Sebastián y Barcelona), su gira europea comienza el 12 de abril en Inglaterra.
Edwyn Collins presenta "Too Bad (That's Sad)", como adelanto de su nuevo disco de "Understated", compuesto por once canciones, nueve de ellos escritos por el propio Edwyn Collins y dos temas compuestos por el cantante Richard Hawley, colaborador de lujo del escocés, en el que denota un aire a northern Soul y algo de Punk.
Edwyn Collins además se estrenará el film "In Your Voice, In Your Heart", centrado en su vuelta a los escenarios en 2010 y vida musical,  después de superar su hemorragia cerebral, el año de la publicación de su último disco "Losing Sleep", dirigido por James Hall y Ed Lovelace.
Edwyn Collins, líder de Orange Juice, una de las bandas más importantes de Postl Punk y Pop de la década de los 70, sufría dos hemorragias cerebrales en el 2005 que le provocaron afasia y parálisis en un lado del cuerpo, y por el que casi pierde la vida.
Escucha  "Too Bad (That's Sad)" de Edwyn Collins
Edwyn Collins tras su último y magnífico regreso en su anterior disco "Losing Sleep" (2010), uno de los mejores sin duda aquel año en el que colaboraron el Franz Ferdinand, Alex Kapranos, Ryan Jarman de The Cribs,  Roddy Frame de Aztec Camera o Johnny Marr de The Smiths.
Aquel mismo año se publicó un fantástico boxset con la obra del genial compositor escocés en el cuarteto Orange Juice (Zeke Manyika, David McClymont, Malcolm Ross y Edwyn Collins), titulado "… Coals to Newcastle" con seis fantásticos seis CD's y un DVD con toda su obra, "The Glasgow School"(1980), "You Can't Hide Your Love Forever" (1982), "Rip it Up" (1982), "Texas Fever" (1984), The Orange Juice (1984) y Orange Juice BBC Sessions 1980-1984.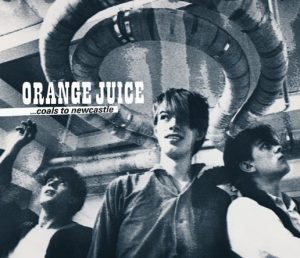 Escucha la obra completa de Orange Juice en "…Coals to Newcastle"
Gira española de Edwyn Collins 2013
20 marzo Madrid – Teatro Lara
21 marzo Valencia – El Loco
22 marzo Zaragoza – Teatro de las Esquinas
23 marzo Donostia – Intxaurrondo
24 marzo Barcelona – La 2 de Apolo
Escucha "Losing Sleep" de Edwyn Collins
Edwyn Collins confirms new album and new dates for his European Tour 2013, staring in UK April 12 and adding more shows to Spain.
April 12 Leeds Brudenell Social Club
April 13 Pocklington The Arts Centre
April 14 Hebden Bridge The Trades Club (SOLD OUT)
April 15 Aberdeen The Lemon Tree
April 17 Strathpeffer Pavilion
April 18 Glasgow ABC
April 20 Liverpool Philharmonic Hall
April 21 Birmingham Glee Club
April 22 Cambridge The Junction
April 24 London Union Chapel
April 25 Brighton St George's Church