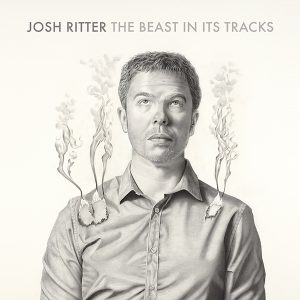 Josh Ritter y "The Beast In Its Tracks"  es el séptimo y nuevo disco del magnífico y soberbio cantautor norteamericano que se publicará el próximo 5 de marzo de 2013, tras su último "So Runs the World Away" (2010).
Josh Ritter, ha explicado en diferentes plataformas digitales que su nuevo disco está en parte muy influido por su reciente divorcio con la cantautora Dawn Landes, que sus nuevas canciones tienen un sonido más desarrollado y maduro, muy diferente a lo que venía haciendo desde sus inicios y que reventó con "So Runs The World Away", en favor de sonidos más intensos y rockeros, con mayor producción a cargo de Sam Kassirer y él mismo.
"The Beast In Its Tracks"  de Josh Ritter promete ser un disco muy emocional y bastante personal, que se publicará en Cd, Lp y versión deluxe que estará acompoñado de un disco en vinilo titulado "Gasoline", y que incluye tres bonus tracks, "Joy To You Baby" será el primer single del disco.
Josh Ritter es otro de los genios de las jóvenes promesas de la Americana Music, ferviente prosélito de Bob Dylan, Johnny Cash, Jeff Bucklet o M. Ward en sus letras, es un genio a tener muy en cuenta con su Folk, Rock, Country y Blues rural, en la que canta a la oscuridad, a radios, a amor, a la desesperación, a los asesinos, a la muerte, o a la vida de este artista literario, genio Josh Ritter, solo escuha su primer disco de estudio homónimo "Josh Ritter" (1999), para darte cuenta de ello.
Escucha el nuevo disco de Josh Ritter "The Beast in Its Tracks".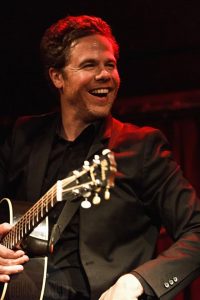 Escucha a Josh Ritter en su primero álbum homónimo en 1999.