Rock and Roll Hall of Fame, y su 28º edición acaba de hacer oficial los nuevos miembros de la academia para ingresar en la academia el próximo 18 de abril de 2013, en el Nokia Theater, en Los Angeles, cambiando así la sede de la entrega de distinciones, como venía siendo habitual en Cleveland, Rush, Heart, Randy Newman, Public Enemy, Donna Summer, Albert King, Lou Adler y Quincy Jones, son ya nuevos miembros del Rock and Roll Hall of Fame.
El Rock & Roll Hall of Fame tenía una lista previa de finalistas, de la que se ha quedado fuera, para ser miembros de pleno derecho Procol Harum, N.W.A., Kraftwerk, Deep Purple, Joan Jett And The Blackhearts, The Meters, Chic, Paul Butterfield Blues Band, y The Marvelettes, en la edición del 2013.
The Small Faces/The Faces, Freddie King (en la categoría de artista influyente), Laura Nyro, Donovan, Red Hot Chili Peppers, The Beastie Boys, Guns N' Roses, y seis grupos de acompañamiento, The Midnighters, The Blue Caps, The Famous Flames, The Crickets, The Comets y The Miracles, fueron los nuevos miembros de la 27ª edición de la ceremonia del Rock and Roll Hall of Fame celebrada el 14 de abril de 2012 en Cleveland, noticia que publicamos en Dirty Rock y que puedes leer.
Rock and Roll Hall of Fame 2012 también premiaba con el premio Ahmet Ertegun a Don Kirshner, autor de canciones de los Monkees y Archies, y finalmente, los premios a la Excelencia musical fueron para Cosimo Matassa, fundador de J&M Recording Studios en Nueva Orleans; Tom Dowd, científico musical e ingeniero de sonido; y Glyn Johns, productor e ingeniero musical de los primeros álbumes de los The Rolling Stones, Traffic o Procol Harum.
Vayamos con los nuevos inscritos en el Rock And Roll Hall of Fame 2013:
-Rush, grupo canadiense de Hard Rock y Rock Progresivo combinando perfectamente sonidos King Crimson, Led Zeppelin o Cream compuesto por el trío Geddy Lee cantante y bajo,el guitarista Alex Lifeson y el baterista John Rutsey rapidamente reemplazado por el virtuoso Neil Peart, señalado por muchos, el mejor baterista de rock de todos los tiempos."Fly By Night", supuso una heroicidad porque ningún grupo de la década de los 70 era tan creativo como ellos.
Su álbum, "2112" (1976) marcaría la creación del estilo "Prog-Metal" y además el trío se enfunda en temas de ciencia-ficción grabando álbumes conceptuales de los que destaca Hemispheres (1978). El final de este etapa prolífica lo marca el brillante Moving Pictures (1981), que presenta varios de sus temas más conocidos como YYZ y Tom Sawyer. Durante los años ochenta Rush evoluciona a una fusión de Rock con sintetizadores, sin olvidar sus acostumbrados despliegues de virtuosismo.
-Heart, uno de nuestros grupos favoritos en Dirty Rock, es otro cóctel de Hard Rock, Folk y Blues, muy a los Joni Mitchell y Led Zeppelin de los años 70. Hace muy poco que las hermanas Wilson publicaron un nuevo y magnífico disco titulado "Fanatic".
Las hermanas Wilson, la cantante Ann y Nancy a finales de los años 70 eran consideradas por muchos radio fórmulas como un producto Album-oriented rock (AOR), "Dreamboat Annie" (1976) sería su álbum debut y primera bomba discográfica con canciones que siemper quedarán para la historia de la música como "Crazy on you", "Magic man", "Sing Child", o la acústica "Dreamboat Annie".
"Little Queen" (1977), magnífica continuación que incluiría otro de sus temas más populares, "Barracuda", "Kick it out", la balada Folk "Cry to me", o Funky "Little Queen".
-Randy Newman, uno de los compositores más brillantes de la historia de la música, su tío Alfred Newman, afamado compositor musical en la época dorada de Hollywood, años 30 y 40, supuso una importante influencia en su música, muy New Orleans y muy de influencias del Delta del Mississippi.
Randy Newman es compositor, arreglista, cantante y pianista estadounidense, también conocido por sus irónica, cínicas y rebeldes canciones y por bandas sonoras que ha escrito para muchas películas, siendo nominado casi una veintena de veces a los premios Oscar's de Hollywood.
-Public Enemy, junto a Beastie Boys en la década de los años ochenta consiguieron llegar al gran público, continunado la senda de músicos como Run DMC o Grandmaster Flash. Los lemas de los neoyorquinos Public Enemy, verdades como puños, canciones contra desigualdad y la injusticia.
Public Enemy y Chuck D (Carlton Ridenhour), integraron el cinísmo, el humor y la política en el Hip Hop, en la década de comienzos de los 80. Rick Rubin les ofreció su primer contrato con el sello que estaba poniendo en marcha, Def Jam. ese disco "Yo Bum Rush The Show" (1987) marcó un antes y un después en el mundo de Hip Hop.
Public Enemy junto a Cool J, Run DMC, Beastie Boys, 3rd Bass llevaron al género fuera de los "inner cities" y llegaron a las masas no solamente en Estados Unidos sino en todo el mundo, "Fight the Power, Shut em Down y Bring the Noise", hablan por si solas.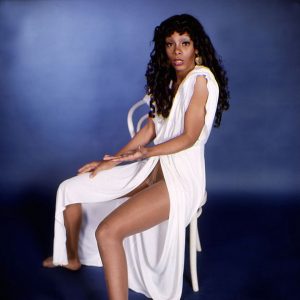 -Donna Summer, conocida como la Reina del Disco, fue la primera cantante estrella Pop de la época moderna durante los años 70, el pasado mayo de 2012, Donna Summer fallecía tras una larga y fatal enfermedad.
Donna Summer, la reina de la pista, comenzó con el Gospel y a pesar de pasar por la iglesia sus gemidos y orgásmos en la canción "Love To Love You Baby" lo cambiaban todo. Con las canciónes "I feel Love", "Bad Girls", "Last Dance" y "Hot Stuff",  se consagraría desplazando a la reina del momento que era Gloria Gaynor.
-Albert King, otro gran ejemplo del Blues del Delta en el Mississippi, cantante y guitarrista muy influyente en el género no fue hasta comienzos de los años 60 cuando su carrera musical realmente explotase con su guitarra Gibson Flying V, llamada Lucy.
Albert King firmaba por la grandiosa discográfica Stax, al que poco después saldrían esos frutos como el disco "Born Under A Bad Sign", siendo su canción más popular y versionada.
A finales de los años 60 el promotor musical Bill Graham lo contrataba para actuar en un concierto junto Soft Machine y Jimi Hendrix en el Filmore Auditorium de San Francisco, la locura del público por ver a Albert King y sus gritos hizo que el promotor saliera al escenario para calmar a los fans y pedir un poco de respeto para Hendrix y Soft Machine.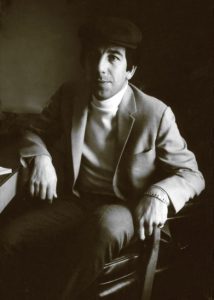 -Lou Adler, recibirá el premio Ahmet Ertegun por toda una carrera y honores del Rock and Roll Hall of Fame, a este magnífico productor, mánager y propietario de la sala legendaria de conciertos de los Angeles, Roxy Theatre en el Sunset Strip de la ciudad angelina.
Lou Adler compositor junto a Herb Alpert de infinidad de canciones, una de ellas fue cantada por Sam Cooke como fue grandiosa "Only Sixteen".
Lou Adler ha sido productor de grandes artistas como Sam Cooke, The Mamas & the Papas, Johnny Rivers, Barry McGuire, Scott McKenzie, The Grass Roots, Spirit o Carole King y ganador de dos Grammy's. Lou Adler además produjo la película musical de culto The Rocky Horror Picture Show en 1975.
-Quincy Jones, recibirá el premio Ahmet Ertegun por toda una carrera y honores del Rock and Roll Hall of Fame, afamado compositos, productor y director musical , arrancó su carreca musical como trompetista en una banda de Jazz, hasta que comenzó a desempeñar su carrera como arreglista a genios como Count Basie, Dinah Washington, Sarah Vaughan, Frank Sinatra, Billy Eckstine, Brook Benton, Johnny Mathis, Ray Charles, o Tommy Dorsey a mediados de los años 50.
Como productor ha trabajado con los mejores Leslie Gore, Aretha Franklin, George Benson, Donna Summer o Michael Jackson, por el que se le recuerdas sus discos con Michael Jackson como Off the Wall, Thriller y Bad.
Quincy Jones con el disco "Thriller" vendió más de 110 millones de copias, en 1985 convenció a los más grandes para participar en "We Are the World", productor y padre de la idea para recaudar dinero para niños de Etiopía.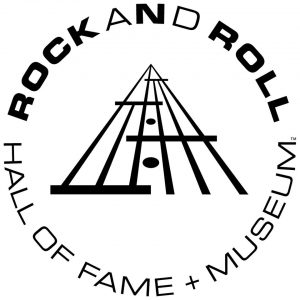 Rush, Heart, Randy Newman, Public Enemy, Donna Summer, Albert King, Lou Adler and Quincy Jones, new inductees and member of Rock and Roll Hall of Fame, the finalist were Procol Harum, N.W.A., Kraftwerk, Deep Purple, Joan Jett And The Blackhearts, The Meters, Chic, Paul Butterfield Blues Band, and The Marvelettes