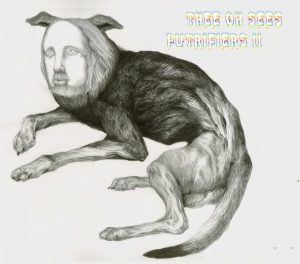 «Will We be Scared?»
Thee Oh Sees es otro de los grandes nombres de la música californiana contemporánea y son noticia porque el pasado septiembre publicaban su tercer disco de estudio titulado «Putrifiers II» con John Dwyer a la cabeza del grupo, un tipo bastante inquieto que con menos de cuarenta años ha publicado más de media docena de discos en otras diferentes bandas.
Thee Oh Sees proceden de San Francisco y su estilo musical retro incorpora psicodelia californiana, Garage, Pop y Rock bastante primario con bastantes influjos de la Jefferson Airplane, The Troggs, Velvet Underground, Ramones, Phis Spector o The Zombies.
https://youtu.be/ZVcnX3B9WsU
«Putrifiers II», vuelve a ser otro disco excéntrico e incatalogable de Thee Oh Sees y se separa de su anterior «Castlemania», clave en su reconocimiento y virtud de ser una banda inclasificable con sus locura, suaves lamentos, gritos, guitarrazos, descomposición y suciedad.
No sabemos si es el vino de Sonoma o Napa, la acidez de San Diego o Los Angeles, de lo que estamos seguro es que no te dejarán indiferentes «Hang a Picture», «Lupine Dominus», «Goodnight Baby» y «Will We be Scared?» es el camino, como lo fueron la gran mayoría de su gran álbum «Castlemania».
¿Tendremos miedo de Thee Oh Sees, «Will We be Scared?»
¿O son unos podridos o descompuestos como su título?
Escucha el nuevo disco de Thee Oh Sees «Putrifiers II»