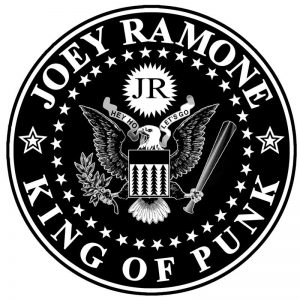 "I Wanna be Sedated"
Hace unos días salía a la luz el nuevo vídeo, "New York City", del disco póstumo del líder de Ramones, Joey Ramone "…Ya Know?" tras 11 largos años después de su muerte.
Joey Ramone en sus últimos 15 años de vida se entregó a componer y grabar maquetas para un segundo disco que nunca llegaría a ver la luz, el primero disco en solitario fue "Don't Worry About Me" (2002), después de la disolución de Ramones en 1996.
Aquel fatídico tumor maligno de los ganglios linfáticos se llevaría a Joey Ramone, uno de los pioneros del Punk Rock y de las bandas más influyentes, Ramones, de la historia del Rock and Roll a su "Mondo Bizarro" o "Pet Sematary".
Joey Ramone "New York City"
El pasado 22 de mayo por fín se publicaba el segundo disco en solitario de Joey Ramone, "…Ya Know?", gracias a productores como Ed Stasium (que participó en los disco Leave Home, Rocket to Russia and Road to Ruin) y Jean Beauvoir, que ya trabajaron con los Ramones, y a artistas como Joan Jett, Steven Van Zandt (de la E Street Band), Lenny Kaye (guitarrista de Patti Smith Group), el batería Richie Ramone, miembros de Cheap Trick y los Dictators, que contribuyeron en la mezcla. Y como no, a su familia, en especial, a su hermano pequeño, Mickey Leigh, que ayudó a terminar de grabar estas canciones junto con su grupo, The Rattlers.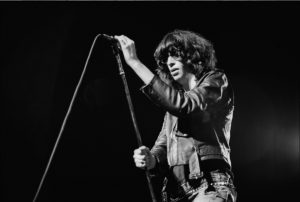 Ed Stasium tras largas negociaciones con el productor Daniel Rey, de las antiguas maquetas de Joey Ramone para éste disco, se decidió contar con amigos de Joey y desechar la idea de contar con estrellas de otras bandas para participar en "…Ya Know?".
El vídeo de presentación del segundo disco Joey Ramone se llama "New York City" y está dirigido por Greg Jardin rodado con la innovadora técnica en stop motion, que incluye más de 1.600 fotografías tomadas en Nueva York y que cuenta con cameos de docenas de neoyorquinos, incluyendo a algunos de los amigos más allegados y familiares de Joey Ramone.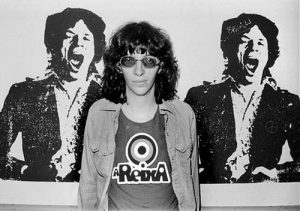 El director seleccionó a más de 100 participantes que aparecen en el videoclip: desde Tommy Ramone, pasando por el Chef, presentador de televisón y escritor Anthony Bourdain, músicos del Punk (Andy Shernoff del mítico grupo The Dictators, Matt & Kim, Andrew WK, Reggie Watts, miembros de Les Savy Fav, The Drums, y los Flatbush Zombies, JP Patterson, Ricky Byrd, Tish & Snooky Bellomo y el legendario fotógrafo Godlis) hasta estrellas de la televisión (Scott Adsit, John Lutz y Kristen Schaal), el productor de los Ramones, Ed Stasium, y el hermano de Joey Ramone, el músico y autor Mickey Leigh, además de una docena de neoyorquinos anónimos participaron en el vídeo.
"I Wanna be Sedated"
Las canciones de segundo disco de Joey Ramone "Ya Know" están escritas entre 1977 y el año 2000, escucha "Ya Know" de Joey Ramone: