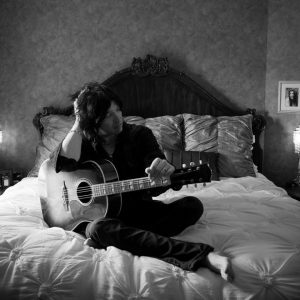 Tom Keifer, cantante y guitarrista de los grandes Cinderella, publica su primer disco el solitario "The Way Life Goes", el próximo 30 de abril, proyecto en el que lleva trabajando desde el 2003.
"The Way Life Goes" de Tom Keifer, contiene doce nuevas canciones en formato acústico, que compuso hace más de 15 años, concretamente a partir del último disco de la banda norteamericana de Filadelfia en 1994, el cuarto álbum de estudio, "Still Climbing". Aquellas nuevas canciones, iban a constituir el quinto disco de Cinderella, pero problemas de salud y demás dejaron el proyecto aparcado.
Escucha «The Flower Song» de Tom Keifer
Tom Keifer comenzó recientemente una gira de presentación del disco en Estados Unidos, «The Flower Song» se presenta como el primer single del grupo, y el próximo 11 de marzo se presenta otro nuevo adelanto "Solid Ground".
Vídeo de Tom Keifer «Solid Ground».
Cinderella, fue una de las mejoras bandas de Rock and Roll en Estados Unidos a mediados de los años ochenta, aderezado con mucho Glam, Blues y Sleaze, influenciados enormemente por The Rolling Stones o Aerosmith.
Era la época de la MTV y el Pop, y muchos grandes grupos del género se quedaron en el camino para el gran público entre los que competían por el gran cetro bandas como Guns'N' Roses, The Quireboys, The Dogs D'Amour, Hanoi Rocks, GUN, Vixen, The Jacobites, Nikki Sudden o Terrorvision, entre otros muchos.
"The Way Life Goes" de Tom Keifer se mueve entre las coordenadas del Blues y Country Rock en formato acústico.
The Way Life Goes de Tom Keifer, tracklist:
01. Solid Ground
02. A Different Light
03. It's Not Enough
04. Cold Day In Hell
05. Thick And Thin
06. Ask Me Yesterday
07. Fools Paradise
08. The Flower Song
09. Mood Elevator
10. Welcome To My Mind
11. You Showed Me
12. Ain't That A Bitch
13. The Way Life Goes
14. Babylon