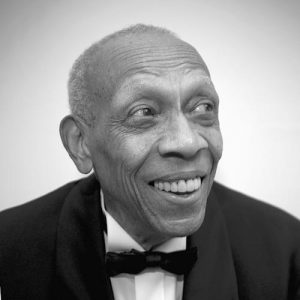 «Another goodbye to another good friend»
Bebo Valdés, Dionisio Ramón Emilio Valdés Amaro, y el sonido de su piano, se ha marchado hoy a los 94 años de edad en Suecia, debido a un empeoramiento del Alzheimer que padecía el cubando afincado en Málaga, España.
Bebo Valdés, pianista, arreglista y director de orquesta en los años dorados de la música cubana y Jazz Latino en la década de los años 50 y a mediados de los años 90, con un nuevo resurgimiento y reinventándose de nuevo fusionando la música cubana con muchos géneros musicales como el Hip Hop, el Rock o el Flamenco.
Bebo Valdés, siete premios Grammy, seis Goyas, cinco premios de la Música, y decenas de premios no son casi nada, si tenemos en cuenta que Bebo Valdés, el «Caballón», como se le conocía, se formó con los más grandes en aquella época de oro de la música cubana, Pérez Prado, Beny Moré, Miguel Matamoros, Ñico Saquito, Arsenio Rodríguez, posteriormente Paquito D'Rivera, etc.
Bebo Valdés abandona Cuba tras la revolución, exiliándose en Estocolmo donde trabajó como pianista en un hotel y desapareció para el gran público. Treinta años más tarde, y con 76 años de edad, el gran Paquito D'Rivera lo llama para grabar el disco «Bebo rides again», éxito monumental.
Bebo Valdés y su figura se relanzaría en el año 2000 con la película de Fernando Trueba, Calle 54, dos años más tarde llegó su éxito de ventas y de público, «Lágrimas negras» , junto a Diego El Cigala, donde ambos fusionaban jazz latino, música cubana y flamenco.
Bebo Valdés y su hijo Chucho Valdés, recibió el reconocimiento como doctor honoris causa de la Berklee College of Music de Boston, una de las más prestigiosas instituciones musicales del mundo, el pasado 7 de mayo de 2011, por su influencia en el mundo de la música.
Escucha «Bebo Valdés Ride Again»
Chucho y Bebo Valdés pasan a formar parte del ilustre elenco de grandes nombres distinguidos con anterioridad en el que ya figuran Duke Ellington, Paco de Lucía, David Bowie, Sting, Phil Collins, Aretha Franklin, B.B. King, Rubén Blades, Quincy Jones, Paul Simon,  Steve Vai o Smokey Robinson.
Descanse en paz, Bebo Valdés.
«Another goodbye to another good friend»