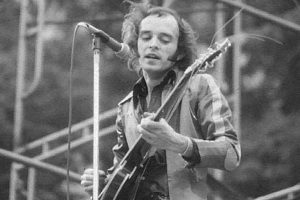 «Another goodbye to another good friend»
Peter Banks, guitarrista y fundador de Yes, componente de The Syn, junto con el bajista Chris Squire, y miembro de Flash y Empire, murió el pasado jueves 7 de marzo, según se ha conocido hoy, a los 65 años de edad.
Peter Banks fundó junto a Jon Anderson (voz), Chris Squire (bajo), Bill Bruford en la batería y finalmente Tony Kaye a los teclados teclados, Yes, una de las bandas británicas pioneras del Rock Progresivo, Sinfónico y Psicodélico a finales de los años sesenta junto a bandas como Pink Floyd, Genesis, King Crimson o Emerson, Lake & Palmer, influenciados por bandas como Soft Machine o The Moody Blues entre otras.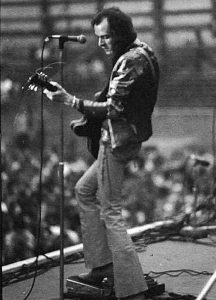 Peter Banks, comenzó su carrera de Rhythm, & Blues y Rock Psicodélico en The Syn, embrión de Yes, tras integrarse el propio Banks y Chris Squire en Yes, recordar de The Syn abrieron en 1967 para un jóven llamado Jimi Hendrix en el Marquee Club de Londres, concierto que vieron todos los intergantes de Beatles.
Peter Banks grabó los dos primeros discos de Yes, Yes (1969) y A Time and A Word (1970), dejaba la banda formando un nuevo grupo Flash, con el que editó tres álbumes Flash, In The Can y Out Of Our Hands, antes de formar Empire, grupo con el que también dejó como legado tres trabajos discográficos,  Mark I, Mark II y Mark III. De su carrera solista, Two Sides of Peter Banks (1973) constituye, sin duda, su trabajo más logrado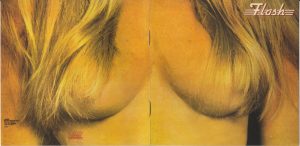 Peter Banks publicó una autobiografía llamado «Beyond & Before», el guitarrista se encontraba en el proceso de publicación de un nuevo disco en directo de Flash. Descanse en Paz.
«Another goodbye to another good friend»