Bryan Ferry, celebra su 40 aniversario musical con un disco de Jazz de los años 20 y 30's, con "The Jazz Age", interpretado por The Bryan Ferry Orchestra, álbum compuesto por 13 canciones instrumentales, versionadas en forma de Jazz, que resumen la carrera musical del británico desde su primer disco "Roxy Music" (1972) hasta su último "Olympia" (2010).
Jazz puro y duro de Nueva Orleans que encarnaron artistas como Louis Armstrong, Artie Shaw o Bix Beiderbecke, en el nuevo y fantástico disco de Bryan Ferry, The Bryan Ferry Orchestra en "The Jazz Age", en que se acompaña de músicos como Colin Good (piano), Enrico Tomasso (trompeta), Malcolm Earlesmith (trombón), Richard White (saxo alto, clarinete), Robert Fowler (saxo tenor, clarinete), Alan Barnes (saxo barítono y clarinete), Martín Wheatley (banjo, guitarra), y John Sutton (batería).
Escucha "The Jazz Age" de The Bryan Ferry Orchestra.
Bryan Ferry, un grande, elegante y siempre con estilo, en 1971, Bryan Ferry forma "Roxy Music" Graham Simpson, Andy Mackay, Brian Eno, David O'List, y Phil Manzanera.
El primer éxito del grupo fue la canción "Virginia Plain", la voz de Ferry y los sintetizadores de Eno, revolucionaron los años 70.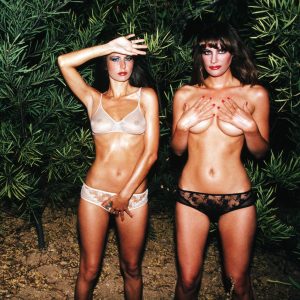 El primer éxito norteamericano de Roxy Music llegaba con "Country Life" (1974), disco con portada censurada que logró que el nombre de Roxy Music se hiciera por primera vez popular en Estados Unidos. (portada del disco con dos mujeres con ropa interior, una de ellas tapándose los pechos).
Escucha las canciones originales de Bryan Ferry para "The Jazz Age".
El gran triunfo comercial de Roxy Music llegó con "Avalon" (1982), producido junto a Rhett Davies, disco de pop elegante que cosechó grandes ventas gracias a canciones como "More than this", "Avalon" o "Take a chance with me", el disco (su mayor éxito) supuso la disolución de la banda.