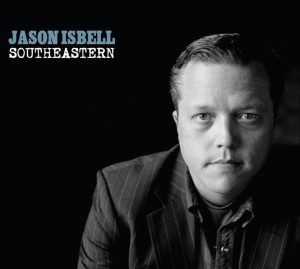 Jason Isbell publica su segundo álbum de estudio «Southeastern», el próximo 11 de junio, en solitario tras su «Sirens of the Ditch» (2007) y sus dos con su banda Jason Isbell & 400 Unit, "Jason Isbell and The 400 Unit" (2009) y "Here We Rest" (2012), más los dos directos «Liveat Twist and Shout» (2008) y su reciente "Live from Alabama" (2012).
«Southeastern», de Jason Isbell, está compuesto por doce nuevas canciones, producido por Dave Cobb (Jamey Johnson, The Secret Sisters), y colaboran Kim Richey, Amanda Shires y Derry deBorja y Chad Gamble, miembros de Jason Isbell & 400 Unit.
Escucha «Southeastern» de Jason Isbell.
Jason Isbell ganó el año pasado el premio a la mejor canción Americana para la Americana Music Association, por el tema «Alabama Pines», premios de la Americana Music 2012 que puedes recordar en nuestro artículo.
«Cover Me Up», nuevo tema de Jason Isbell.
Jason Isbell fue pieza clave y monumental para los Drive By Truckers, siendo miembro de la banda y participando en álbumes como "Decoration Day" (2003), "The Dirty South" (2004) y "A Blessing and a Curse" (2006).
Jason Isbell es por méritos propios, uno de los mejores compositores del Country Rock Folk alternativo norteamericano, descendiente  y nieto musical de Neil Young.
Setlit de «Southeastern» de Jason Isbell.
1. Cover Me Up
2. Stockholm
3. Traveling Alone
4. Elephant
5. Flying Over Water
6. Different Days
7. Live Oak
8. Songs That She Sang In The Shower
9. New South Wales
10. Super 8
11. Yvette
12. Relatively Easy
// ]]>
// ]]>