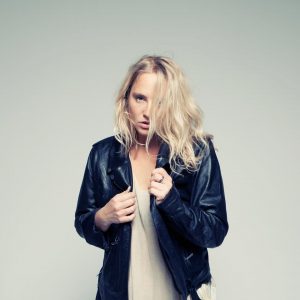 Lissie, es otra joven e interesante compositora del Rock Folk y Country Pop norteamericana, que publica su segundo álbum de estudio el próximo mes de junio.
"Shameless" es el nuevo adelanto de su nuevo disco tras  su anterior "Catching a Tiger" (2010).
Lissie debutó en el 2007 con su primer EP homónimo, consiguiendo que Lenny Kravitz se fijase en ella y actuara durante toda su gira norteamericana de telonera.
Escucha el primer y potente adelanto de Lissie, "Shameless".
Un segundo EP titulado "Why You Runnin' " en el 2009, producido por el bajista de Band of Horses, Bill Reynolds, que contenían canciones para su próximo larga duración, debutando con "Catching a Tiger" en el año 2010, y un tercer y último EP titulado "Covered Up With Flowers".
"Catching a Tiger", el único disco de larga duración de Lissie, contiene dos canciones, "In Sleep","Cuckoo" y "When I'm Alone", que fueron un auténtico bombazo en el Reino Unido y en la costa este norteamericana en el año 2010.
Muchas canciones de Lissie aparecen en mutitud de anuncios publicitarios en Estados Unidos.