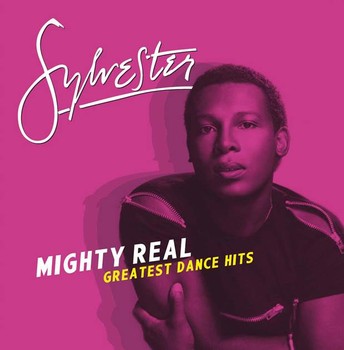 Sylvester apodado "The Queen of Disco" en la década de los años 70 tendrá un nuevo recopilatorio titulado "Mighty Real: Greatest Dance Hit", coincidiendo con el 25 aiversario de su fallecimiento, álbum compuesto por sus once mejores singles de música disco de este cantante norteamericano que murió un 16 de diciembre de 1988 en San Francisco, el disco será publicado el próximo 25 de junio a través del prestigioso sello discográfico californiano Fantasy Records, la discográfica de la Creedence Clearwater Revival y de artistas de Jazz.
Sylvester, uno de los primeros cantantes en admitir abiertamete su homosexualidad en la década de los años 70 y 80's, fue uno de los grandes del género de la música Disco gracias a su falsete a la hora de interpretar canciones, uno de los represantes del movimiento "Gay Drag" en San Francisco y junto a Patrick Cowley, está considerado uno de los primeros fundadores del sonido High Energy que provenía del Reino Unido (Hi-Nrg) o música disco.
En 1973 Sylvester una mezcla entre Billie Holiday y Diana Ross en LSD, revolucionaba San Francisco con dos discos Sylvester and the Hot Band y Bazaar en la que mezclaba Rock, Blues y Pop, y ritmos de baile afroamericanos creando una mezcla musical de sensualidad que rápidamente se hizo popular en los ambientes gay californianos, de ahí pasaría a la ciudad de Nueva York.
You make me feel (Mighty real), Dance (Disco Heat), Do you wanna Funk, Down Down Down, Body Strong, I Need You o Cry me a River, se convertirían en éxitos masivos, en 1988 fallecía a causa del SIDA a los 41 años de edad, sus dos últimos años de vida los pasó tratando de concienciar a la comunidad negra de los peligros de la enfermedad.