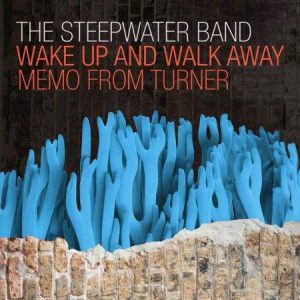 The Steepwater Band tras su nueva incorporación a la banda del guitarrista Eric Saylors, ex componente de Healing Sixes y reconocido músico de Chicago por haber trabajado con  Jason Bonham o  Kevin Shirley en febrero del año pasado,  estarán en España el próximo 13 de julio en Los Alcázares, Murcia, Dock Festival, en la que será la única actuación de esta sensacional banda, conituando así su gira High and Humble Tour hasta el próximo otoño en Estados Unidos.
Memo from Turner de The Steepwater Band.
The Steepwater Band pusieron a la venta por primera vez el pasado mes de marzo, de su vinilo de 7″ con dos canciones grabadas durante la grabación de su último disco CLAVA, Wake Up and Walk Away del ex The Black Crowes Mark Ford y Memo From Turner escrita por Mick Jagger y Keith Richards para el filme Performance de 1970.
Wake up and Walk Away de The Steepwater Band.
The Steepwater Band proceden de la ciudad del viento, Chicago, banda compuesta por Jeff Massey (voz y guitarra), Joe Winters (batería), Eric Saylors (guitarra) y Tod Bowers (bajo), cuarteto lleno de pura alma sin precio, sus raíces y devoción están ahí, pero han demostrado su evolución con sus discos desde que se formaron en 1998 con Goin' Back Home, Brother to the Snake, Dharmakaya, Revelation Sunday, Songs From the Eighth Day (fantástico disco de versiones, donde Tyla de Dogs D'Amour realiza la portada del disco) Grace And Melody (producido por el ex Black Crowe, Marc Ford), Live at the Double Door y Clava. Michael Connelly perteneció como integrante de la banda desde su primer álbum hasta su posterior abandono en el año 2004 en Dharmakaya. Conelly incorporó a la banda arreglos de piano-órgano, armónica, guitarra y voz.
Blues eléctrico y refrito sureño desde Chicago, Foghat, Neil Young & Crazy Horse, Faces y The Rolling Stones como esencia de los fenomenales The Steepwater Band que actúan el 13 de julio en los Alcázares en Murcia, Dock Festival.