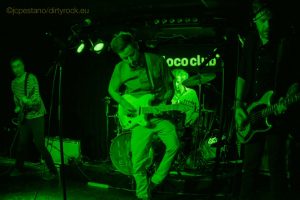 The Intelligence tomaron el escenario del Loco Club el pasado 30 mayo en Valencia con la plena convicción de hacérnoslo pasarlo bien, estrenar su magnñifico y octavo álbum de estudio Everybody's Got It Easy But Me, y estirar esos temas de forma suave y sedosa.
The Intelligence la tomaron en Valencia con The Queers, otra banda norteamericana que actuaba ese mismo día en la ciudad del Turia, ante la poca presencia de público en la sala, en la que el concierto giró entre las psicotrópicas canciones de la banda que no contó con la participación de su teclista Susanna Welbourne.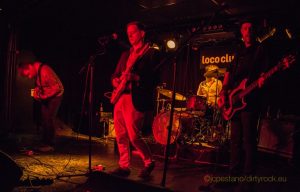 The Intelligence repasó  todas esas entrañas de Psicodelia, Garaje Punk Pop y New Wave de los sesenta con Lars Finberg, enfrente del proyecto, que cuenta ya con casi quince años de existencia.
Reportaje fotográfico de Juan Carlos Pestano del concierto de The Intelligence en el Loco Club de Valencia el 30 de mayo de 2013.