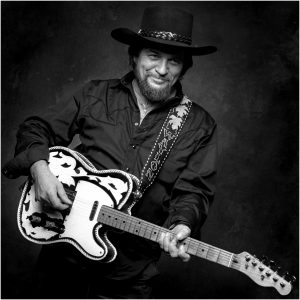 «Mammas Don't Let Your Babies Grow Up to Be Cowboys»
El Country sin Waylon Jennings no sería lo mismo, uno de los grandes renovadores, sus canciones en un momento en el que el género necesitaba pura sangres llegaba a comienzos de los años setenta con el movimiento Outlaw de la mano de su amigo Willie Nelson, las drogas, los problemas personales y financieros, la diabetes, hicieron que su música dignificara y mitificara aún más el Country.
Waylon Jennings cumpliría hoy 15 de junio de 2013, 76 años, sí, aquel chico veinteañero que tocaba en la banda de Buddy Holly y que se salvaría del fatal accidente de avión aquel febrero de 1959 con Buddy Holly, Ritchie Valens y The Big Bopper en el que a última hora declinaría ir en el aeroplano. éste se estrelló a las afueras de Iowa, perdiendo la vida todos los pasajeros.
Waylon Jennings, fundador junto a otro forajidos del movimiento Outlaw junto a Leon Russell, Merle Haggard, Johnny Cash, Kris Kristofferson, Jessi Colter (su esposa), Sammi Smith y Willie Nelson entre otros, contra aquella moda que instauró a mediados de los años 60 con la moda del sonido Nashville que templaba la música Country de toda la vida como el Honky Tonk, llegándola a ningunear, y llevándola a terrenos más Pop y músicas más blandas, siendo Chet Atkins la cabeza visible del nuevo sonido Nashville, apoyado por grandes medios de comunicación y discográficas.
Una equivalencia aproximada sería lo que está ocurriendo con la corriente de la música indie rock como respuesta al Rock and Roll, corriente musical asociada con muchas bandas en los años 80 desde Estados Unidos y Gran Bretaña, siendo éstas demasiado sensibles, hipnóticas y falta de ritmos abrasivos y energía.
Waylon Jennings se dedicó de lleno al Country, introduciendo libres expresiones, contrarias a la crítica mayoritaria, inconformista y de un músico muy versátil por el que pasó el Folk, Zydeco, Honky Tonk, Rhythm & Blues, Rock y hasta el Pop.
Waylon Jennings emprendió la ruta de los rebeldes para llegar a ser él mismo a mediados de los años setenta con dos álbumes prodigiosos Lonesome, Orn'ry and Mean Honky Tonk Heroes (1973), The Ramblin' Man This Time (1974), Dreaming My Dreams (1975) o el rockero álbum Are You Ready for the Country (1976).
Waylon Jennings, tuvo una extensa carrera discográfica, grabando inclusive la banda sonora de la serie de televisión de «Los Dukes de Hazard», durante sus últimos años se integró con los The Highwaymen, junto a Johnny Cash, Willie Nelson y Kris Kristofferson, y en 1998 grabó su último disco Closing In on the Fire, en 2001 fue introducido al Country Music hall of fame, y finalmente en 2002 nos dejó para siempre a la edad de 64 años.
Bob Wills Is Still The King, Jole Blon, Luckenbach, Texas (Back to the Basics of Love), Are You Ready for the Country, Rainy Day Women, Mammas Don't Let Your Babies Grow Up to Be Cowboys, I'm a Ramblin' Man, Are you Sure Hank Done it This Way, Honky Tonk Heroes, Good hearted Woman, The Taker, y un larguísimo etcétera, son algunas de sus canciones más emblemáticas del genio Waylon Jennings.
Shooter Jennings, del que te hemos hablado multitud de veces en dirty rock es el hijo del matrimonio Waylon Jennings y Jessie Colter, nacido en en mayo de 1979.
«Mammas Don't Let Your Babies Grow Up to Be Cowboys»