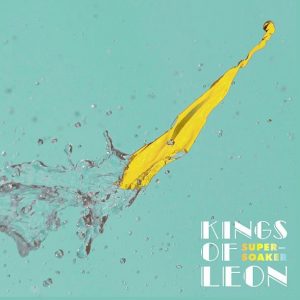 Kings of Leon publicarán su sexto álbum de estudio titulado «Mechanical Bull» el próximo 24 de septiembre, y en el que «Supersoaker» es el nuevo adelanto de los norteamericanos, disco producido por Angelo Petraglia.
«Mechanical Bull» de Kings of Leon, viene precedido por su anterior «Come Around Sundown» tres años después.
El nuevo tema de Kings of Leon, «Supersoaker» suena a sus magníficos primeros discos de la banda, «Aha Shake Heartbreak» (2004) o «Youth and Young Manhood» (2003).
Escucha «Mechanical Bull», el nuevo disco de Kings of Leon.
Escucha «Supersoaker», el primer single del nuevo álbum de Kings of Leon.
«Beautiful War» es otro nuevo tema de Kings of Leon
Escucha el segundo single de Kings of Leon, «Wait for Me»