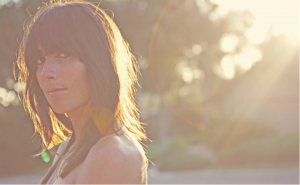 La cantante de Folk Rock y Country Nicki Bluhm presentará en España el próximo mes de noviembre su nuevo disco "Nicki Bluhm and the Gramblers", dentro de su primera gira europea junto a su marido y productor del disco Tim Bluhm (The Mother Hips) y el guitarrista Scott Law.
Escucha "Nicki Bluhm and The Gramberls".
Nicki Bluhm natural del Este del Bay Area en San Francisco, California, ha grabado tres discos hasta el momento dos en solitario, Toby's Song (2008), Driftwood (2011), uno a dúo con su marido "Duets" (2011) como Tim & Nicki Bluhm y ahora su último Nicki Bluhm and The Gramblers publicado el pasado mes de agosto de 2013.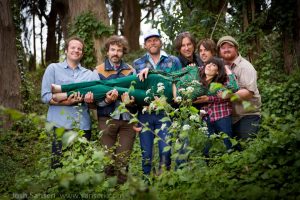 Su segundo disco "Driftwood" (2011) consagró definitivamente  a Nicki Bluhm en Estados Unidos llegando a punto de reeditarse su disco al año siguiente, participó además en una campaña publicitaria de una marca de moda GAP, originaria de San Francisco, y la participacion en importantes festivales por su país como el Bonaroo y el Newport Folk festival.
Dos vídeos suyos han llamado la atención de varios medios de comunicación nacionales como la cadena televisiva CBS o el New York Magazine en el colgó en la red, dos canciones versionando a Hall & Oates song I Can't Go For That (No Can Do) y a Deniece Williams en Let's Hear it for The Boy, tema de la película Footloose, canciones grabadas dentro de una furgoneta junto a su banda The Gramblers en plena autopista y conduciendo de ciudad en ciudad.
Fechas de la gira española de Nicki Bluhm:
2 noviembre, Lérida Live Sessions Day Festival
3 noviembre, Madrid, La Boite.