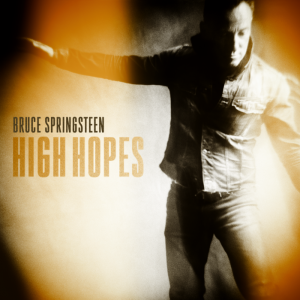 Bruce Springsteen anuncia el lanzamiento de un nuevo single titulado «High Hopes»,  canción original del grupo angelino Havalinas, pero que ya grabara The Boss en el documental «Blood Brothers» en 1996 y un año antes el tema fue grabado en las sesiones del «Greatest Hits» de 1995, y que ha estado interpretando durante esta gira «Wrecking Ball Tour» en el 2013 en Australia.
«High Hopes» fue escrita por Tim Scott McConnell y grabada primero en 1987 en su disco "The High Lonesome Sound". Tres años más tarde, en 1990 la volvió a grabar con su banda The Havalinas.
Escucha «High Hopes» de Bruce Springsteen.
Bruce Springsteen grabó «High Hopes» en Australia en Marzo del 2013 con la E Street Band.
The Havalinas interpretando «High Hopes».