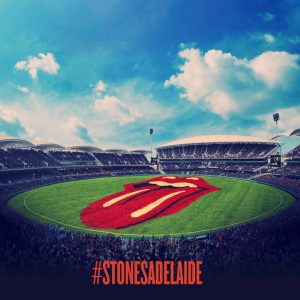 The Rolling Stones han confirmado su primera fecha de la gira «50 and Counting Tour» para el 2014, y será en la capital Australiana Adelaida en la que inaugurán su estadio el «Adelaide Oval Stadium» el próximo 22 de marzo.
The Rolling Stones en los próximos días anunciarán más fechas en Australia y Nueva Zelanda tras siete años de su última gira que fue en el 2006.
Además de Mick Jagger, Keith Richards, Charlie Watts, y Ronnie Wood, estarán acompañados por el ex miembro Mick Taylor en esta nueva gira «50 and Counting Tour».
Las entradas para el concierto de The Rolling Stones en Adelaida se pondrán a la venta el 25 de noviembre de 2013, casi veinte años después de su última visita a la capital australiana, lo hacen ahora en un estadio con capacidad de 70.000 espectadores.