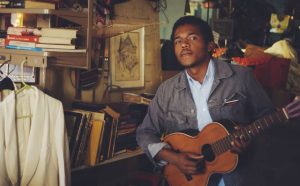 Benjamin Booker cantautor y cantante de Virgina es una de las grandes promesas de la escena norteamericana que debutó hace dos años con su primer EP de cinco canciones titulado "Waiting Ones", un cóctel explosivo de Punk del Detroit sesentero, Folk y Blues de Nueva Orleans, algunos lo han apodado como la nueva figura del Gospel Punk.
Benjamin Booker grabó su primer trabajo "Waiting Ones" en dos semanas con su guitarra y portátil, sus referencias musicales engloban estilos y bandas como la angelina de Punk Rock de los ochentas The Gun Club, el Gospel y Blues de Blind Willie Johnson y el Glam Rock de T. Rex.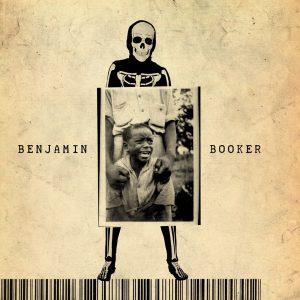 Benjamin Booker publicará su larga duración el próximo 18 de agosto, año que esta cargado de muchísimas actuaciones en los festivales más prestigiosos de Estados Unidos. Escucha el disco debut de Benjamin Booker.
Lista de canciones del nuevo disco de Benjamin Booker.
1. Violent Shiver
2. Always Waiting
3. Chippewa
4. Slow Coming
5. Wicked Waters
6. Have You Seen My Son?
7. Spoon Out My Eyeballs
8. Happy Homes
9. I Thought I Heard You Screaming
10. Old Hearts
11. Kids Never Growing Old
12. By The Evening E
Escucha "Waiting Ones de Benjamin Booker.