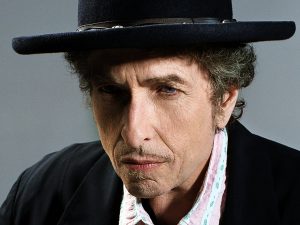 Bob Dylan tras reeditar recientemente su concierto de 30 aniversario Bob Dylan: 30th Anniversary Concert Celebration en diferentes formatos anuncia una nueva gira europea que comienza el 16 de junio en Cork, Irlanda y culmina el 17 de julio en Pori, Finlandia.
Bob Dylan por el momento ha añadido a países como Eslovaquia, Austria, Alemania, Republica Checa, Dinamarca, Noruega, Suecia, Finlandia e Irlanda a su próxima gira Europea, España no aparece.
Bob Dylan previo paso por Europa en verano realizará también una gira por Japón desde el 31 de marzo hasta el 23 de abril.
Fechas de la gira europea de Bob Dylan:
16 junio, Live at The Marquee, Cork, Irlanda
17 junio, The 02, Dublin, Irlanda
27 junio, Steel Aréna, Košice, Eslovaquia
28 junio, Stadhalle, Viena, Austria
29 junio, Clam Burgarena, Kam, Austria
1 julio,  Tollwood Sommerfestival, Munich, Alemania
2 julio, 02 Arena, Praga, República Checa
3 julio Stadhalle, Zwickau, Alemania
7 julio Stadhalle, Rostock, Alemania
8 julio Flens-Arena, Flensburg, Alemania
9 julio Amfiscenen, Aarhus, Dinamarca
11 julio Stavernfestivalen, Stavern, Noruega
12 julio Odderøya Live, Kristiansand, Noruega
14 julio Sofiero, Helsingborg, Suecia
15 julio Trädgårdsföreningen, Gothenburg, Suecia
17 julio Kirjurinluoto, Pori, Finlandia.